Why Morzine-Les Gets is the perfect destination for your family holiday this winter
Known for being the largest ski area in the world for over 50 years, the Portes du Soleil is and will always be a favourite amongst families. Made up of 12 linked resorts across France and Switzerland, this incredible area offers 650km of pistes and a total of 197 lifts. With such a vast expanse of terrain to ski, the Portes du Soleil is the perfect destination for your winter holiday this season.
The most well-known resorts are Morzine, Les Gets, Avoriaz and Châtel, which are renowned for having a variety of great shops, restaurants, bars and luxury accommodation.
Whether you're looking for a fully catered chalet, a self-catered apartment, or something a bit more flexible in Morzine-Les Gets, here at Morgan Jupe we can offer the perfect solution for your family holiday. Enjoy a bespoke experience with a luxury touch where you really won't have to worry about a thing!
But these aren't the only reasons why Morzine-Les Gets is the perfect destination for your family winter holiday… If we haven't won you over already we're certainly about to!

Excellent snow and easy access to the slopes
You heard it here first… Avoriaz is one of the snowiest resorts in the whole of Europe! Year after year we continue to be both amazed and grateful for the fresh powder on the mountain… a whopping 7.5 metres on average each season!
You might be wondering… But how do I get to Avoriaz if I'm staying in Morzine? No problem! Hassle-free is our middle name. Access to the slopes of Avoriaz is extremely easy from Morzine, especially with our complimentary driving service on hand. Did we mention, in a Land Rover? Yes, that's right! With Morgan Jupe you can catch a ride wherever you want to go, which is a lifesaver when kids are in the equation.
Children have mini meltdowns and sometimes want to come home early (it happens!)… Or maybe the weather is just not doing its thing one day. At Morgan Jupe our aim is to make these situations as stress-free as possible!
Top class ski schools for adults and children
There are multiple ski schools to choose from around the Portes du Soleil. No matter what your level or overall goal is, you're sure to come away feeling great after one or more lessons with an experienced instructor. We can help you organise private or group lessons prior to your family holiday with one of our close partners such as New Generation Ski School.
The great thing about group lessons is that both kids and adults will be well matched with others of a similar ability and age, optimising the whole experience and ensuring plenty of enjoyment and laughter on the slopes, as well as improving technique… it's all about having fun after all!
Did you know… This year Les Gets is offering a lift pass for just 20 euros for beginners, which is a great saving for those who don't plan to venture further afield!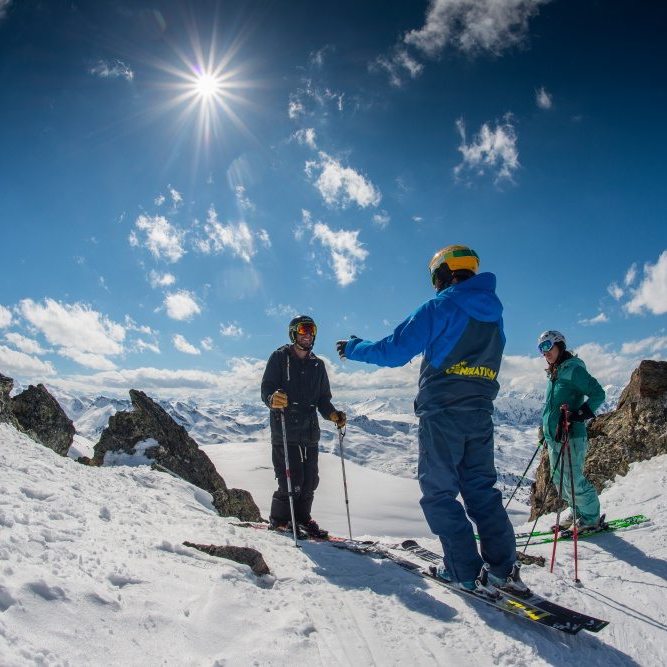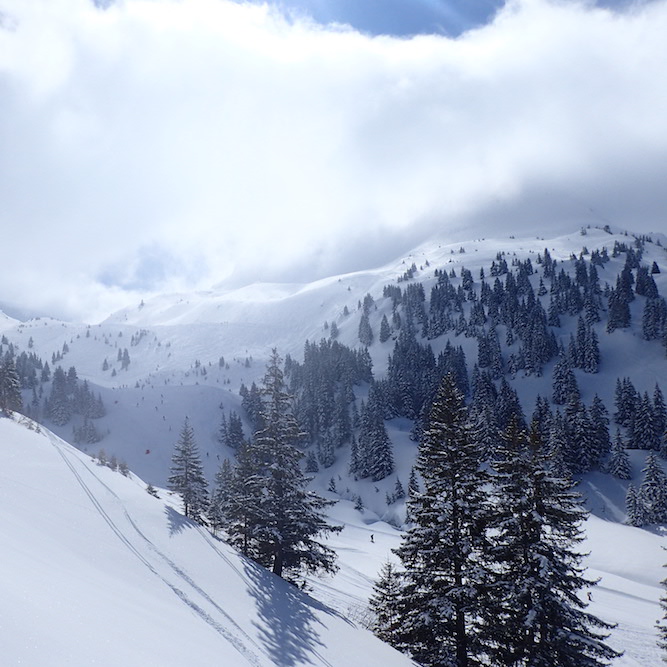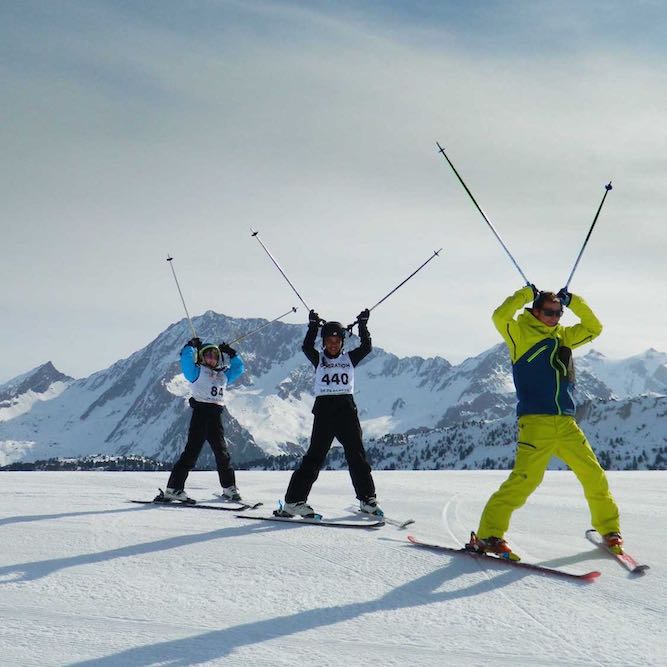 You can hire a nanny!
We've told you about our private concierge service but what we didn't mention was that we can help you organise a nanny!
If you have young children on your family holiday, there really is no reason to stress or worry. Alpine Resort Nannies can collect the little ones from ski school and take them into town or back to the chalet to enjoy a hot chocolate before you return.
Views for days
Is there anything better for the soul than a view so glorious it's a little hard to believe? We think not! The Portes du Soleil is renowned for its breathtaking scenery, which can be enjoyed from various points across the 12 different resorts. We can't do it justice by telling you, come see for yourself! Oh… and bring your camera.
It's simple to get here
You won't struggle to find a flight to Geneva from wherever in the world you may currently be. Every day throughout the winter there are endless deals for you take full advantage of! With a short transfer of 1hr 15min for the airport to Morzine, it really couldn't be easier to get here! The best part is that when you stay with Morgan Jupe, we'll organise transfers for you in advance through our partners at Alp Nav, who offer a slick and professional door-to-door service (with a 10% discount).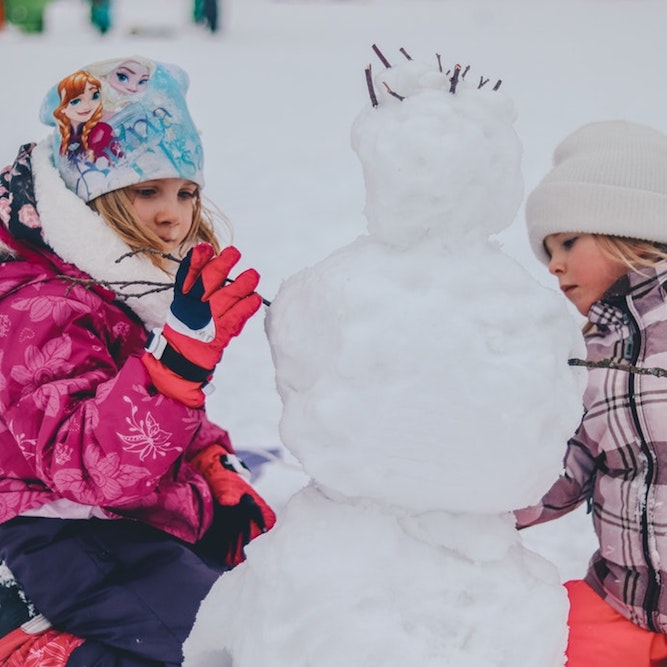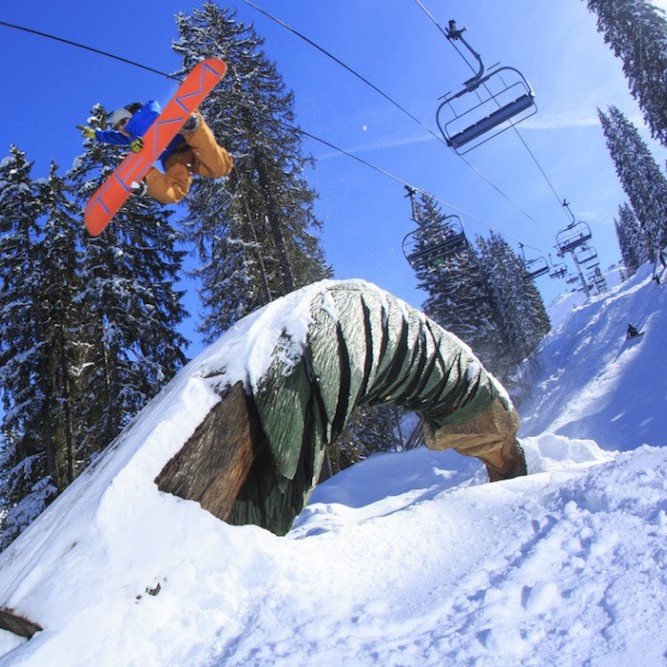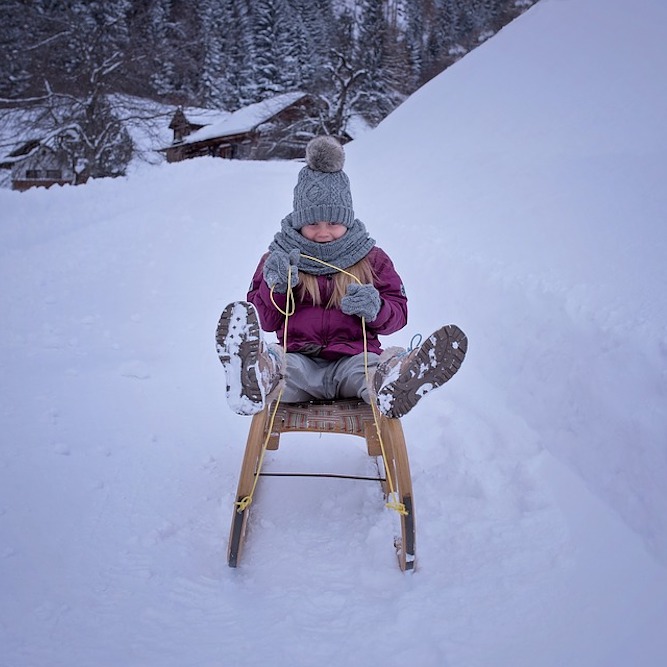 There's something for everyone
Other than our flexible catering and variety of chalets, the Portes du Soleil itself offers something for everyone… even the fussiest of children (or adults).
From beginner slopes to black runs, the pistes are varied for all abilities and there are even runs for the little ones! The famous 'Lil Stash' runs through the alpine trees in Avoriaz with small jumps and obstacles in a picturesque setting. And for the adults, 'The Stash' is the perfect playground for skiers and snowboarders wanting a completely unique snowpark experience… a one of a kind project developed by Jake Burton himself.
After a wonderful day on the slopes, admiring great views and having barrels of laughs… the fun still isn't quite over. Why not enjoy a beer or 2 on or off the mountain? This year the Portes du Soleil has many new après bars including a Folie Douce, which has taken centre stage in Avoriaz! There ain't no party like an après party! (Remember you can hire a nanny at these times, don't worry).
Last but not least there is certainly more than just skiing in the Portes du Soleil! Morzine and Les Gets are becoming increasingly popular holiday destinations for non-skiers, who can enjoy an abundance of non-skiing activities. From spa days, yoga, pilates and the gym to husky rides, tobogganing and paragliding, the list really is endless!
So what are you waiting for? Get your next family ski holiday booked in the Portes du Soleil!
BOOK YOUR SKI TRIP NOW
Visit our website to find the perfect chalet for your group and then request to book it when you're ready! You can contact Jess at any time on +447739692908 or jess@morganjupe.co.uk with any questions.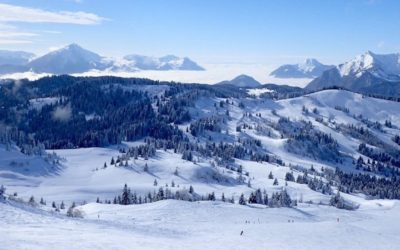 We understand that organising a group holiday isn't the easiest task at the best of times. Adding the activity of skiing (and all the extras that come with it) to the equation certainly means there's a lot to think about. The responsibility of being "group leader" can...
Stay up to date with our latest news on Facebook, Twitter and Instagram.