5 Reasons why you should ski in Morzine this April
As we say goodbye to March and welcome in April, Morzine transforms from a place of slightly more serious skiing to a venue of crazy competitions, live music and a whole lot of fun! Although we're sad to see the season coming to an end, we are still very much making the most of our time left on the slopes. And you should be too! Here are five great reasons why you should stay in a Morzine chalet this April…
Morzine chalet DISCOUNTS (50% off all remaining availability)
THE CONDITIONS
Just when we thought we were ready to dive into our summer wardrobe, winter has made a very prominent reappearance! This week has brought us a whopping 35cm of fresh snow (so far) and spirits couldn't be higher here in the Portes du Soleil. The conditions for next week are looking absolutely perfect, with a combination of bluebird skies and soft powder on the forecast which we just can't wait to take advantage of! 
THE QUIET SLOPES
No-one enjoys the hustle and bustle of crazy busy slopes and ridiculously long lift queues, which is another reason why April is the perfect time to ski! Glide down quiet pistes at your leisure and embrace the feeling of having the mountain to yourselves.
THE EVENTS
The Happy Valley Banked Slalom is due to take place right here in Avoriaz on April 13th. This crazy competition is the second edition of what will hopefully become a firm annual favourite.
The competition is open to all snowboarders who wish to race down Happy Valley at the top of the Cornebois chairlift. Entry costs €10 if booked in advance or €15 on the day. A meal at the Les Blattis restaurant is also included!
The European Outdoor Film Tour is being hosted by Morzine Source Magazine on Tuesday 9th April 2019. The event will screen movies made by inspiring protagonists with a heartfelt passion for adventure and the great outdoors. There will be eight films in total with one main thing in common… they will each show the great outdoors in a way that you've never seen it before!
Tickets cost €25 per person and include a drink courtesy of local Microbrasserie Ibex, as well as a delicious plate of food. This is certainly one not to be missed!
THE PARTIES
One advantage to the season coming to an end is that the closing parties begin both on and off the slopes! Avoriaz's famous Folie Douce was new for this season and has been a huge hit throughout. You certainly don't want to miss the last of the après ski sessions going on over there this week!
On the other side of the mountain, Le Tremplin will be sure to have a DJ on every evening, which you can enjoy before wandering on over to Haka Bar or The Tibetan Cafe to continue the party.
We still have some availability in our Morzine chalet(s) so get in touch!
Email Jess today to make the most of these excellent end of season conditions and our 50% discount!
Call Jess on 07739 692 908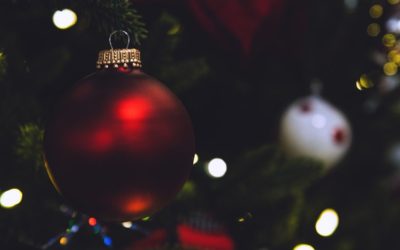 Why not visit Morzine in December? Spending time in the mountains is always magical, however, there's something extra special in the air during the festive season. As the twinkling lights of Morzine shine from above and the sound of yuletide carols travel...
Stay up to date with our latest news on Facebook, Twitter and Instagram.