Fully Catered Ski Holidays in Morzine
A fully catered ski holiday with Morgan Jupe is unlike any other. Our passionate team of chefs, hosts and drivers go above and beyond to deliver an unrivalled level of service to every group of guests they welcome. 
Food and wine is at the very heart of everything we do. We take great pride in providing a memorable dining experience for each of our guests and strive to exceed your expectations with every possible opportunity.
Or speak to our sales director Jess on +44 7739 692 908.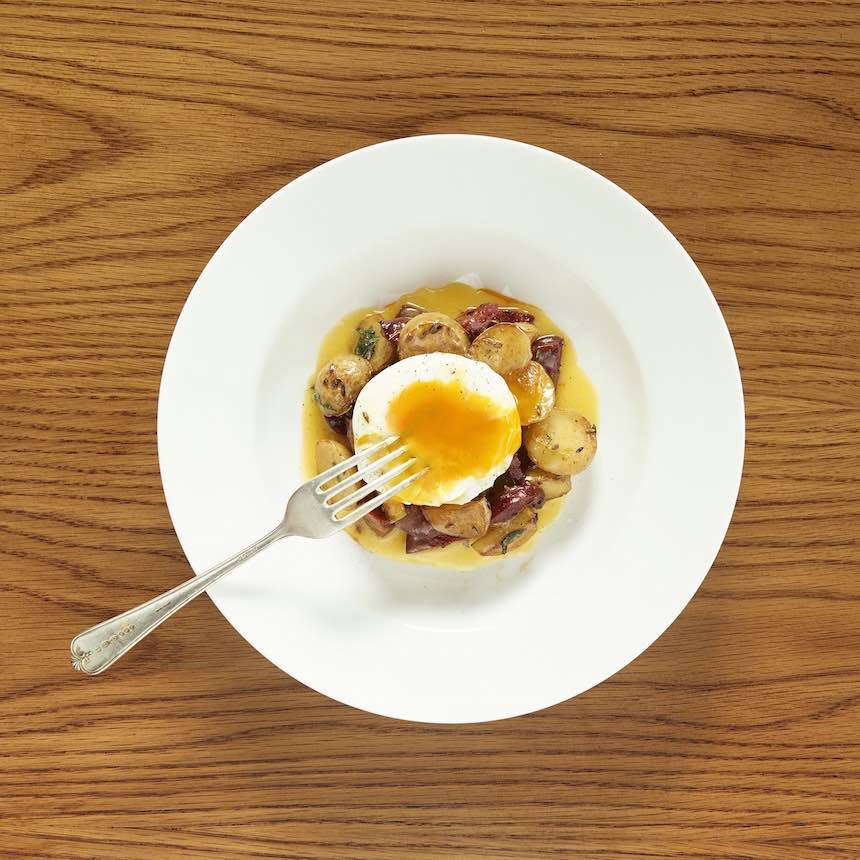 BreAKFAST
The most important meal of the day. Enjoy a full continental spread each morning, including fresh pastries from the bakery, and a different cooked option prepared by your chef on six days. Eggs any way and porridge will always be on offer, with free-flowing tea and coffee throughout.
Return to a delicious home-baked treat each afternoon, which you can enjoy by the fire with a cup of tea.
DINNER
Indulge in delicious three or four course evening meals with paired wines on your fully catered ski holiday, prepared with passion by your dedicated chef.
We pride ourselves on creating exciting and well-balanced menus, providing a memorable dining experience which is quite unlike that which you'll find in any other catered chalet.
Children will have an early two course supper and menus can be tailored entirely to suit their needs.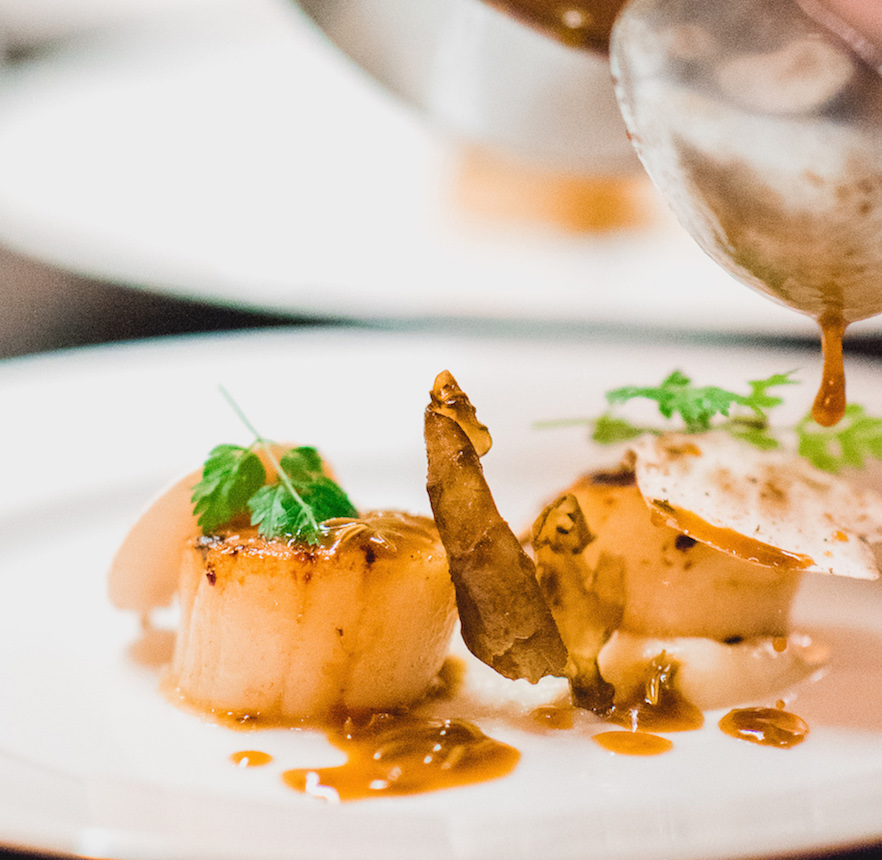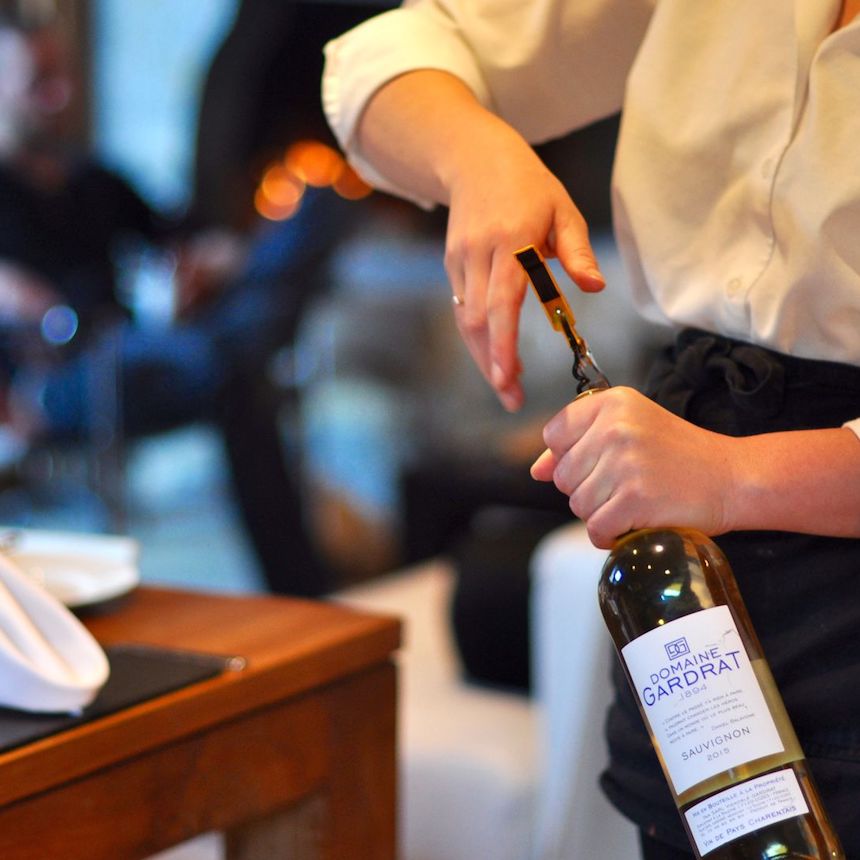 WINE LIST
We have gone to great lengths in sourcing an exciting and extensive wine list, which provides our chefs with the flexibility they need to ensure every dish on our menu has the perfect liquid accompaniment. Great food just wouldn't be the same without great wine.
DRIVING SERVICE
We operate our driving service every day of the week between 8.30am and 7.30pm so that you can access the chalet, slopes and town with absolutely no hassle on your fully catered ski holiday in Morzine.
Our experienced drivers are on hand to give you a lift in one of our iconic nine-seater Land Rover Defenders whenever you need it.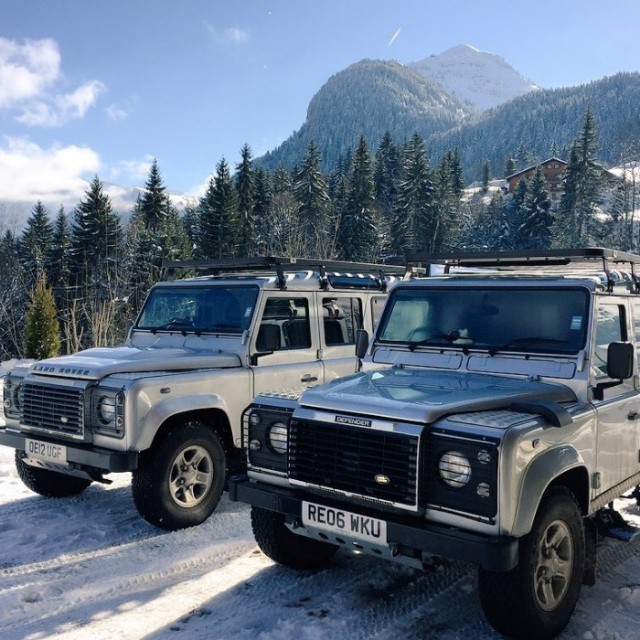 would you like to book?
Get in touch with our sales director Jess today on +44 7739 692 908.
Contact us at any time by phone, Whatsapp or email and will be happy to help organise your next alpine holiday.