Our best bits of the season 2019/20
Wow, we can't believe it's already April…how the last few months have flown! As you probably already know, we were very unfortunately faced with the abrupt reality that the ski resort would be closing a little earlier than anticipated this year. Nonetheless, we still had a winter we certainly won't forget. So, rather than dwell on what could have been, we want to reminisce on our 'best bits of the season', and look forward to what will undoubtedly be another epic winter next year!
Read on to find out why Morzine / Les Gets was such a great destination to visit this winter (and of course, every other winter) …
Best bits on the mountain
FIRST TIME SKIERS
Firstly, it's important to give a massive round of applause to our Driver Rob and Chalet Louis Host, Liz, who put skis on for the first time at the beginning of the season and showed us all up by the end! It's been amazing to watch their progression throughout their time in Morzine.
Lot's of our guests were also first time skiers, and with the help of our partners such as Peak Snowsports, New Generation, TSI and MINT, they were whizzing down the mountain in no time at all!
A huge well done to the kids too! There's nothing better than seeing our little guests come back to the chalet after a day on the slopes with big grins on their faces. So again, a big thank you again to our ski and snowboard school partners for making this happen! 
NEW pISTES AND SNOWPARKS 
Remember our blog about the exciting new additions to Morzine/Les Gets at the beginning of the season?
The new pistes in Morzine/Les Gets certainly didn't disappoint, and the same can be said for the refurbed snowpark in Nyon. The snowpark in Nyon was perfect for first timers on boxes and small jumps. We loved practising here before taking it to the next level in Avoriaz.
And the brand new chairlifts in Avoriaz were both a roaring success too! The replacement for the old three-person Léchère lift that went from the Lindarets bowl to the bottom of the Mossettes and Brocheaux chairlifts now goes 600m further and is much quicker! This connects to the new six-person Cases lift, which is a great alternative to the long, slow (and often very cold) Mossette chairlift.
We look forward to seeing what new developments lie ahead for next winter!
POWDER DAYS AND WELL MAINTAINED PISTES
Of course, we always enjoy those bluebird skies and soaking up that mountain sun. And this winter we were lucky enough to enjoy plenty of powder days too. There were 48 days of snowfall between December and March, compared to the 28 days last year and we certainly made the most of them.
Thanks to our partners at the Alpine Avoriaz Ski School, we spent an afternoon learning about the factors that cause avalanche prone conditions, how to read an avalanche forecast and how to use rescue equipment. It's so important to stay safe while you're skiing, so this is definitely one worth taking part in if you enjoy skiing off piste. These courses will also be available next year, so don't hesitate to let us know and we can help to organise a place for you.
The pistes were also kept in great condition all throughout the season, as the Portes du Soleil team worked tirelessly each evening to maintain them. They certainly did an excellent job, as always!
Great lunch spots and après ski
With such a huge ski area, spreading over 14 valleys, there are of course lots of opportunities to discover new coffee stops, lunch spots and of course, après ski parties.
Le Vaffieu, located just at the top of the Pleney Magic Carpet, is always a firm favourite for a lunch stop or a quick drink in between slopes. We made many a lunch reservation here this winter, which meant lots of happy guests at the end of the ski day!
As for après ski, is there really anything better than dancing on tables at La Folie Douce as the sun sets in Avoriaz?! And we certainly won't forget having a demi and a boogie at the Le Tremplin, located just at the bottom of the Pleney. It was the ideal spot to finish the day before being picked up by one of our trustry drivers.
Find out more about our favourite spots to stop for skiers and non skiers.
oFF THE SLOPES
EVENINGS AT THE CRAPAHUTE
If you're wondering "what on earth is the Crapahute?", then you've been missing out on one of Morzine's gems! The Crapahute is a great refuge up in the hills of the Vallée de la Manche, with Mark Dalton as a formidably funny host who entertains large parties for a private dining experience throughout the winter.
The best part about the Crapahute experience is that after all the delicious food, fun games and dancing, you get to sledge all the way back down to the carpark where one of our drivers will be waiting to pick you up after a fantastic evening.
tHE TORCHLIGHT DESCENT
The torchlit descent is one of those attractions that everyone remembers seeing for the first time. Every Tuesday the ESF snowsports school ski down the Pleney with flaming torches in hand to create a line of fire that weaves towards the bottom of the slopes, into the town.
Following the decedent, impressive fireworks and FREE vin chaud can be enjoyed at the bottom of the Pleney slope. This event is a firm favourite of ours and one we recommend to all of our guests.
AN EVENING AT LA GRANDE OURSE
Located on the front of Mt Chery, La Grande Ourse is a restaurant we are very familiar with by day. However, by night, the place transforms into the perfect destination to enjoy fine dining, a mile high. Guests are whisked up Mont Chery under the moonlight in a Kassböhrer with their own personal chauffeur. On arrival, they were greeted with a glass of sparkling wine and an amuse bouche, before settling down on fur covered seats for an evening experience unlike any other!
If you'd like to do this yourself next year, then just let us know and we can help to organise it for you!
DINNER TIME ACTIVITIES
DINNERS WITH CARLOS
One of the best things about this season was receiving such incredible feedback about Chef Carlos from all of our fully catered guests. Each week Carlos designed a menu to fit with his guests requirements and preferences. Chalet de mes Reves is always a hit with families and Carlos was sure to make dinner time just as enjoyable for the little ones as for the adults each week.
Some of his "specialities" which went down a real treat with the guests were his cep mushroom croquettes, freshly made pasta, Spanish cod "Encebollado" and Tiramisu (his mum's special recipe). Always served with a smile (and a delicious paired wine) by Liv, our Chalet de mes Rêves host.
BIRTHDAY PARTIES IN CHALET LOUIS
Chalet Louis is the perfect place for a birthday celebration and we certainly had our fair share of these this season! We loved decorating the chalet with balloons, baking delicious birthday cakes, organising party games and generally helping to make the occasion a very special one for everyone involved.
Make your next birthday one to remember by celebrating in the mountains. Contact us today to start planning!
AVALANCHE COCKTAILS EVENINGS
Ben's Avalanche Cocktail classes went down a real treat with our chalet guests this winter. From learning how to make a variety of delicious cocktails, to team competitions and games, this activity is perfect for a group of friends or family above the age of 18. If you'd like to enjoy an evening filled with laughter right from the comfort of your chalet or apartment, then please just let us know and we can organise this for you with the wonderful Avalanche Cocktails!
Take a look at the Avalanche Cocktails Facebook page for more info!
These are just a few of our best memories from this winter season, which we've loved sharing with you. If you'd like to see more, then head on over to our Instagram feed where you can catch up on everything we've been up to over the past few months.
We also don't want to miss out any photos/videos from your holiday with us this winter, so please keep sharing them with us over the course of the next few weeks! You're still in with a chance of winning our guest photo competition and there's no limit on the amount of photos you can enter. We'll be announcing one winner at the end of March and another at the end of April.
Simply tag us & use the #MJGuestComp on Facebook or Instagram! Don't want to post them online? No probs! You can also email in your pictures to abigail.edon@morganjupe.co.uk
ready to book your next holiday?
Get in touch with our sales director Jess today on +44 7739 692 908.
Contact Jess by phone, Whatsapp or email and she'll be happy to help organise your next alpine holiday.
Other Blogs That Might Interest You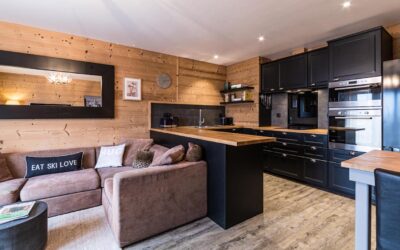 The sun is out, bars and restaurants are open, the lake is warm and the smell of delicious BBQs is wafting through the air here in Morzine. Summer has arrived and after a bit of a rocky year (to say the least), we are more than grateful to be enjoying the mountains...
Stay up to date with our latest news on Facebook, Twitter and Instagram.