10 great things to do with children this summer in the Portes du Soleil
We already know winter is a great time to visit the Portes du Soleil with children… but have you ever thought about visiting the Portes du Soleil in summer? There are plenty of fun things to do, especially with the money saver 'Multi Pass', which you'll have access to when you book your accommodation with us in Morzine or Les Gets.
Take a dip in Lac Montriond
If you need a break from the sun, why not take a dip in the cool waters of the lake? The kids are bound to love catching tadpoles! There's a smaller lake for young children complete with a sandpit and adorable miniature waterfall. The larger lake does have a few deep parts so armbands are highly recommended for the little ones.
There are plenty of activities around the lake as well, including a mini 4×4 course, a playground with a small zip wire, pony rides, stand up paddle boarding and canoeing.
There are three restaurants on the lake all serving delicious Savoyard delicacies. Our absolute favourite is the "filets de perche".
Ride the luge
The Portes du soleil summer luge is a dry toboggan run which winds its way down the side of the Pleney. Take the La Crusaz chairlift up to the top and don't forget your sledge! Younger children can ride with an adult and the more adventurous can race side-by-side.
Go to the swimming pool
Morzine outdoor swimming pool has everything a child could ever desire. We're not exaggerating, there really is everything, including a twisty slide, bouncy castle, baby pool with slides and fountains, play park, lap pool, indoor heated pool, medium kids pool, diving boards, sand volleyball area and a picnic lawn. It's the perfect spot to spend the day, especially on those extra hot sunny ones! On days like these make sure you're prepared with the sunscreen though, and any other essentials to ensure your child is protected from the sun.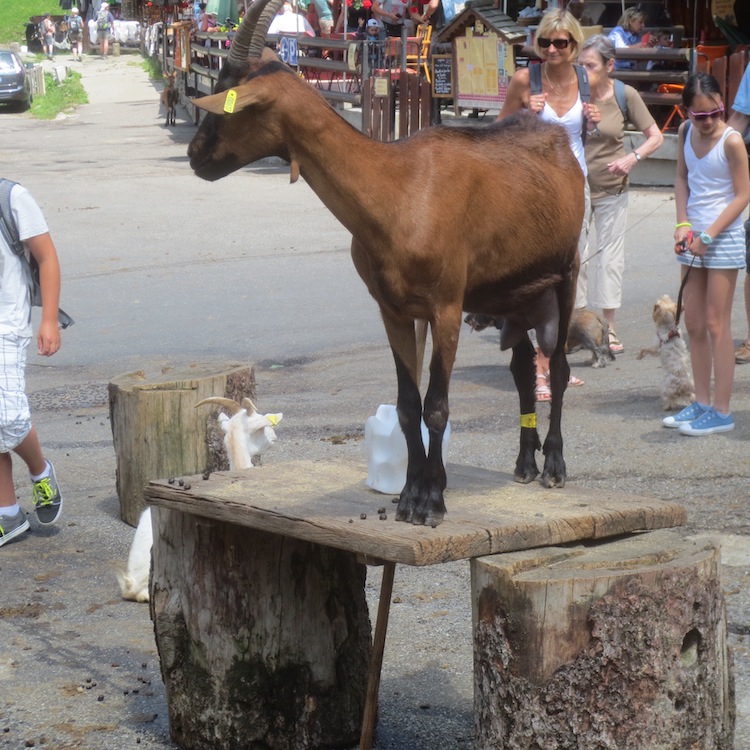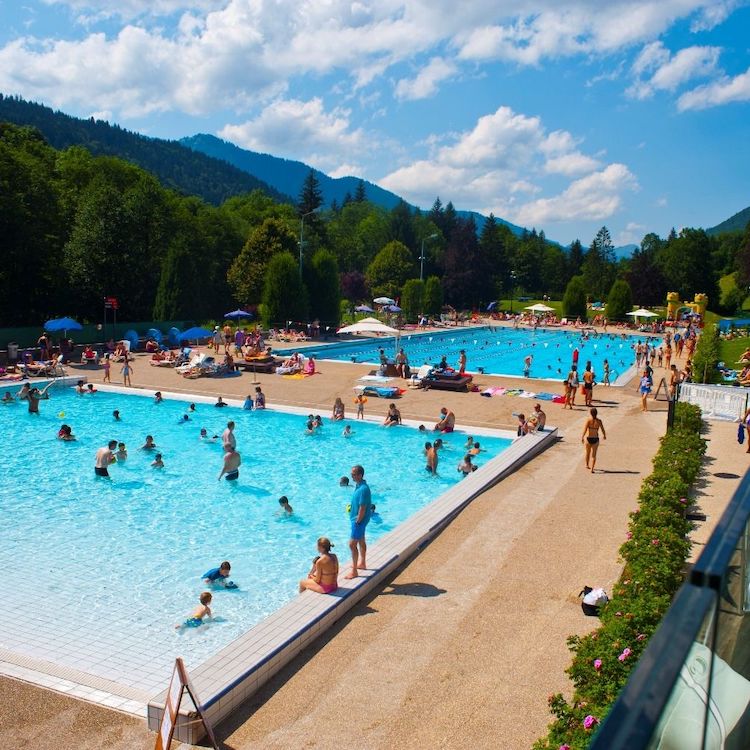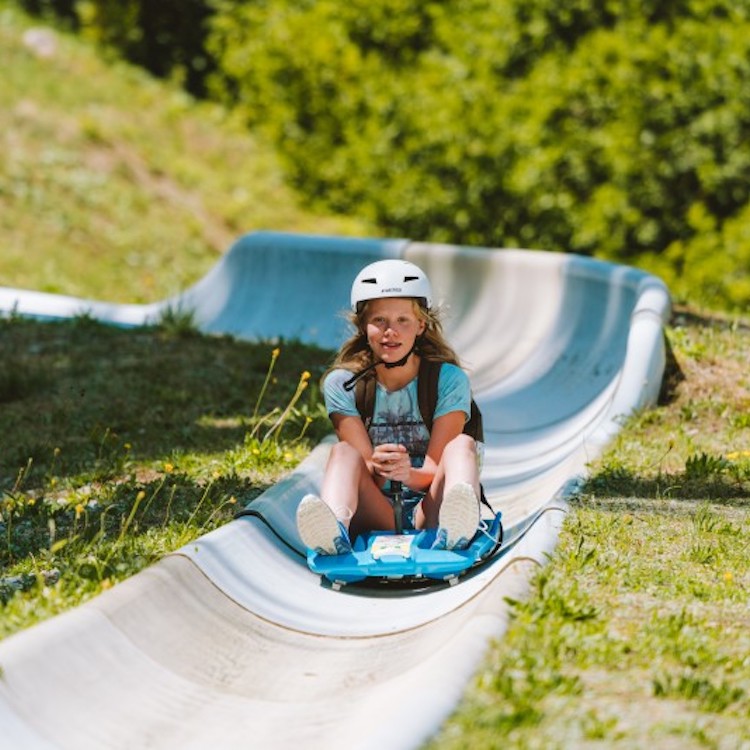 Visit the farm in Les Gets
Every Wednesday morning (10:00 – 12:00) from 5th July – 23rd August, children aged 3 years and older can discover the life of a farmer at La Ferme de Lassarre in Les Gets. They will learn about the animals and help feed the chickens, sheep and donkeys. The "Farmer's Apprentice" workshop costs €15 per child and you must book in advance.
Take a trip up to Avoriaz
High above Morzine is the uniquely designed town of Avoriaz. There are many things to in the Portes du Soleil during the summer months including the famous waterpark 'Aquariaz'. The water park is complete with a lazy river, outdoor Jacuzzi, rope swing, rubber ring flume and toddler's slide and fountain area. What's more, you can access the Aquariaz with your Multi Pass!
Another exciting thing to do in Avoriaz is the "Fantasticable" zip wire. Ride completely horizontally across the mountains with a birdseye view of the valley below. The zip wire is great fun both in winter and summer!
Visit the goats at Lindarets
A trip to the little village of Lindarets is well worth it. Here you can enjoy a picnic by the river, hike to the Brochaux waterfall and of course feeding the cute little goats. The goats roam freely on the lower part of town, you can purchase food pellets and feed them yourself. Always a winner with the little ones!
Treetop adventure courses
The Portes du Soleil is home to some exciting treetop challenges!
The Indiana Park Morzine allows you to scoot from branch to branch just like Tarzan! There's an all-natural circuit with monkey ladders and rope bridges allowing you to explore the forest from up above.
Visit Cascade Adventure and experience a 1h30 circuit in the heart of the forest. This circuit is for both children and adults and there is no real physical capability required. If you prefer to relax and take in the breathtaking views of the waterfall, then why not give the zip wire a go?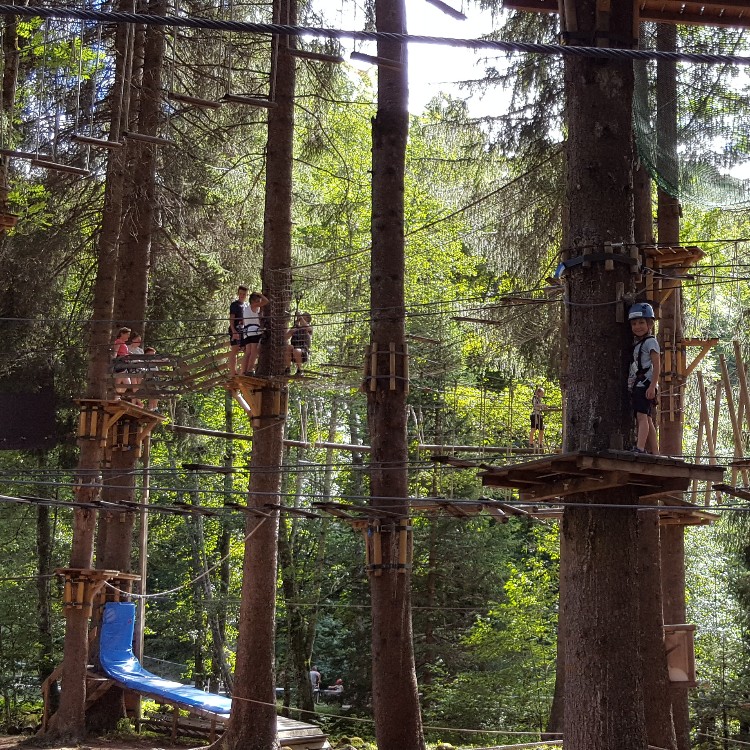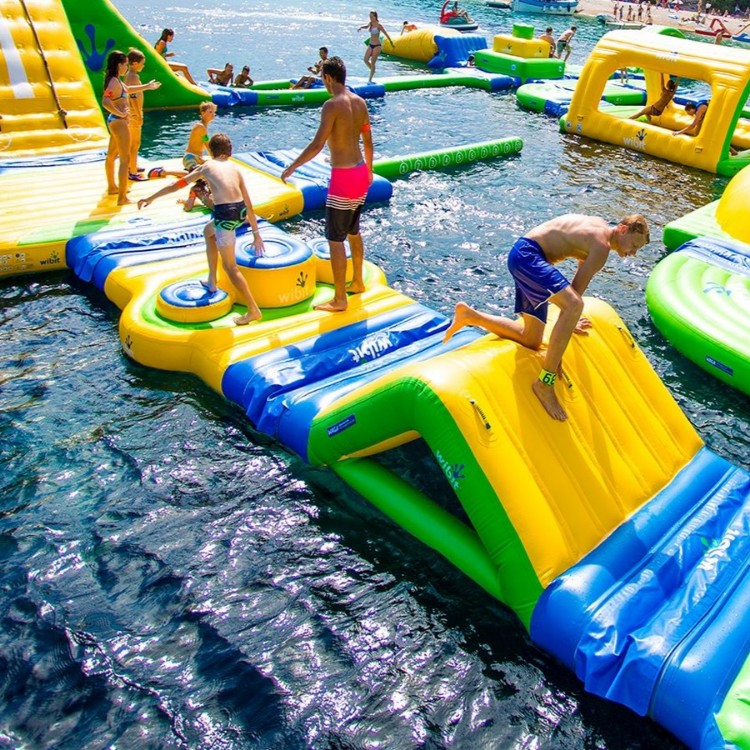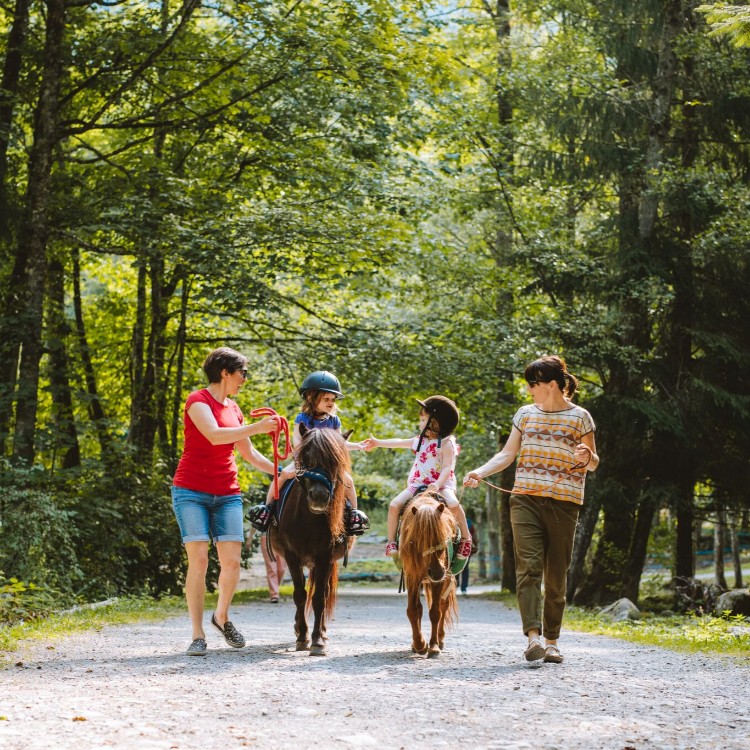 Waterpark at Lac des Ecoles in Les Gets
Wibit Les Gets is a waterpark composed of inflatable games on water. The park is suitable for children aged 8+ and is a mix of around 40 fun modules like a giant toboggan, climbing wall, blob (human catapult) or the monkey ladders. On a warm day, this is the perfect place for the adults relax and the kids to really let their hair down.
Horse riding at the Parc des Dereches equestrian centre
Open from June to October, the Parc des Dereches equestrian centre welcomes all. There are 2 arenas where adults or children can enjoy a lesson. The lessons and camps are available for beginners to advanced riders. They are taught by qualified instructors and can entail trekking or activities for children related to the care of ponies. The perfect way to spend just one day or longer of your holiday in the Portes du Soleil.
Tennis on the courts in Morzine
There's nothing better than the kids being active whilst on holiday. Lucky for you, Morzine offers a wide range of tennis courts with a stunning backdrop of Super Morzine. There is also a clubhouse to refresh and restore ready for the next match. Who will win out of your family? What's more, is you can use your multi-pass to access the tennis courts with no further costs!
These are just some of our favourite things to do with children in the summer. Of course, the Portes du Soleil offers all kinds of fun activities that we would be more than happy to help organise ahead of or during your stay with us.
Do you have any further questions?
Get in touch with our sales director Jess today on +44 7739 692 908.
Contact Jess by phone, Whatsapp or email and she'll be happy to help organise your next alpine holiday.
Other Blogs That Might Interest You
Winter isn't the only season we love in the mountains. Spending summer in Morzine is really quite a special experience and we'd LOVE to share it with you this year! Of course, we're not exactly sure how travel is going to look for the coming summer, but not to worry!...
Stay up to date with our latest news on Facebook, Twitter and Instagram.