We have gone to great lengths in sourcing an exciting and extensive wine list, which provides our chefs with the flexibility they need to ensure every dish on our menu has the perfect liquid accompaniment.
Passionately Sourced
We place as much emphasis on the quality of our wines as we do on the rest of our package and are proud to say that we offer the best inclusive wine list of any catered chalet. We take a hands on approach to sourcing our wines and each year we travel around Europe to seek out the best, undiscovered wines on offer. We work directly with small, independent wine-makers who dedicate their lives to producing the most delicious wines they possibly can! Over the years we have built a list which is fundamentally French but ventures into some of our favourite regions in Spain, Italy, Portugal and Austria. This gives us a fantastic range of flavours to pair with our menus and allows us to take our guests on a real journey through the week.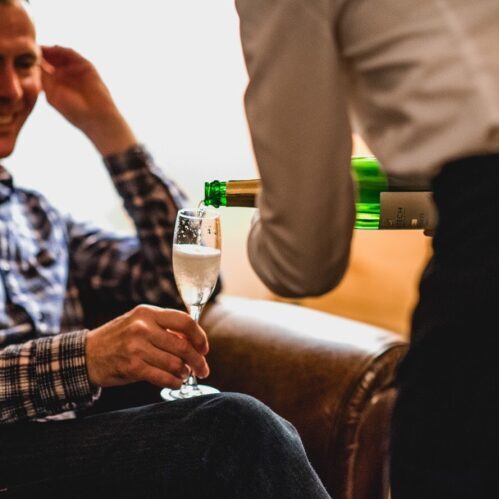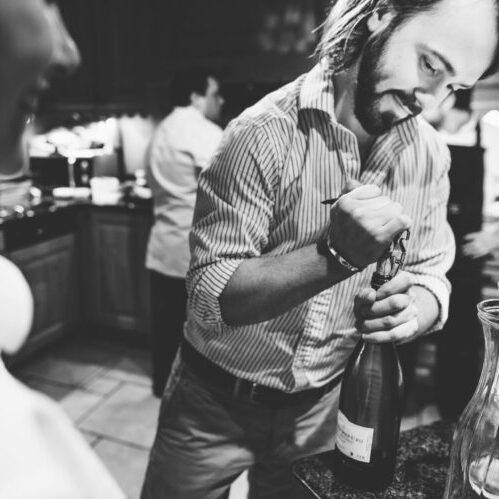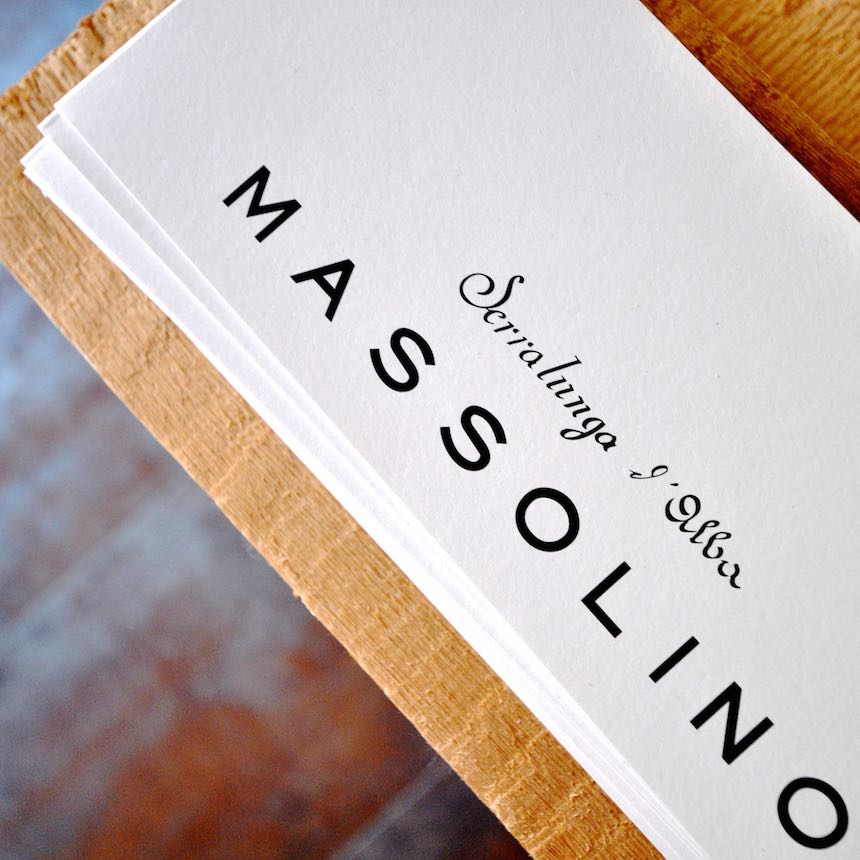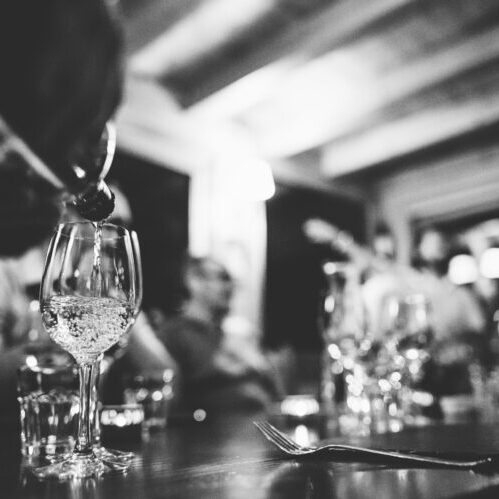 Alsace
Pinot d'Alsace Metiss 2011 Pinot Gris "Les Elements" 2012
Burgundy
Bourgogne Chitry AOC
Petit Chablis AOC
Côte Challonnaise
Bordeaux
Chateau Bauduc, Bordeaux Blanc
Côtes du Rhone Côtes du Ventoux AOC, Château Pesquié
Loire
Muscadet Sèvre et Maine AOC
Vin de Pays
Vin de Pays Charentais, Sauvignon Blanc
Burgundy
Fleurie AOC, Manoir du Carra
Bordeaux
Médoc, Château Lacombe Noaillac
Côtes de Francs, Château de Francs
Côtes du Rhone
Côtes du Ventoux AOC, Château Pesquié Séguret AOC
Vin de Pays
Le Versant Pinot Noir IGP
CS (Cabernet Sauvignon : Syrah) IGP
Italy
Barbera d'Alba, Marchesi di Barolo "Ruvei"
Portugal
Douro, Esporão "Assobio" 2011
Spain
Alicante, Telmo Rodriquez "Al-muvedre"
Champagne
None! We prefer sparkling wines from Limoux, where the traditional method was invented!
Languedoc-Roussillon
Blanquette de Limoux AOC Brut
Crémant de Limoux AOC Rosé
Alsace – Sonnenglanz
Gewurztraminer Grand Cru 2007
Gewurztraminer Grand Cru V. T. 2011
Pinot Gris Grand Cru V. T. 2010
Côtes du Rhone
Muscat de Beaumes de Venise AOC
The best inclusive wine list in the industry.
Food & Wine Pairing
Having such an extensive selection of wines on our list means that we can ensure every dish on our menu has the perfect liquid accompaniment. Our chefs and hosts are trained extensively to identify the different flavours across our range, so they have the flexibility to adjust the pairings from week to week in line with menu changes and any specific guest requirements. We pride ourselves on consistently delivering a unique experience for our guests where wines and food are paired together with an unrivalled level of attention to detail.
Or speak to our sales director Jess on +44 7739 692 908.