Why Morzine is the Perfect Destination for Beginners
Morzine is the ideal destination for learning to ski for a number of reasons. From great deals on your lift pass and easy access to the slopes to the best ski schools in the French Alps, it really is a no brainer.
If you're not already won over by the pictures, read on to find out more …
lIft passes and access
The great thing about learning to ski in Morzine is that you can buy a cheaper ski pass covering only the Morzine / Les Gets or Avoriaz area depending on where you take your ski lessons. If you're only skiing for some of the day, you can also purchase a pass for 5 hours which again, will save you a little more money.
We usually recommend that our guests learn to ski in Morzine/Les Gets (from Pleney gondola) as it really couldn't be easier to get up the mountain from our chalets. One of our trusty drivers will be there to pick you up in the car and take you to the bottom of the Pleney gondola where you can get straight on the lift up. An instructor will then be there to meet you at the top where the beginner area is located.
Many of our guests like to begin the day with an early ski lesson on the Morzine/Les Gets side of the mountain before exploring Avoriaz and meeting up with other members of the ski group for lunch. Whatever it is that you fancy doing, just let us know and we can help you to come up with a killer plan for the week!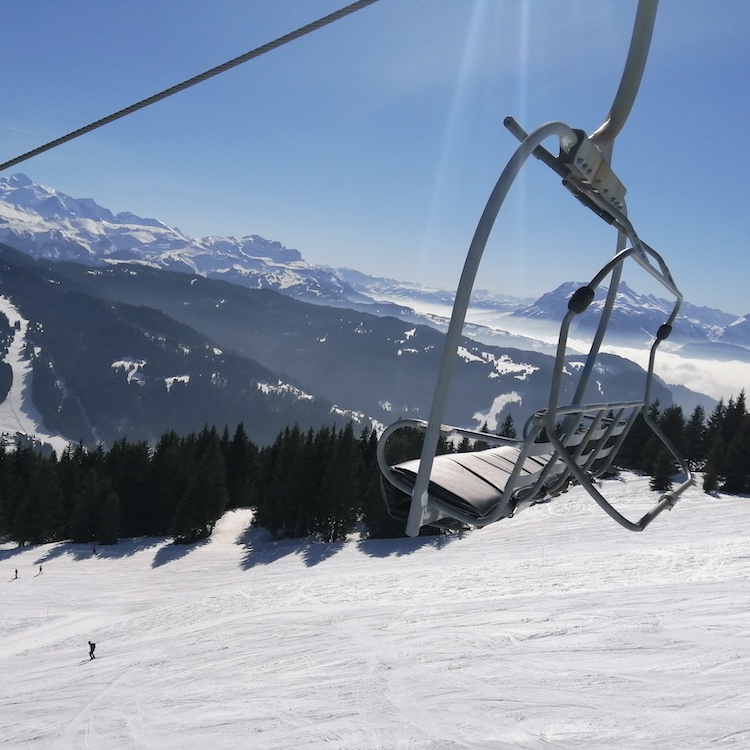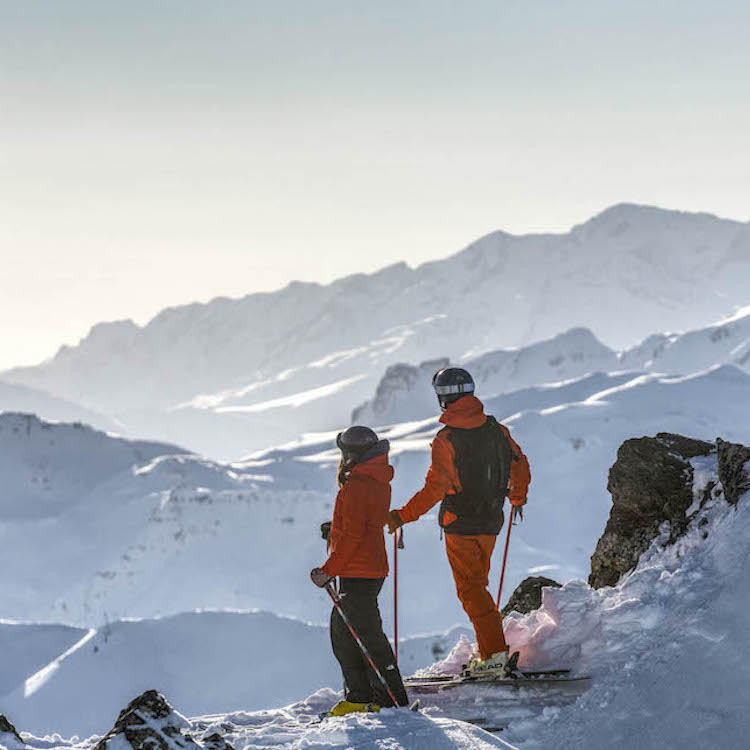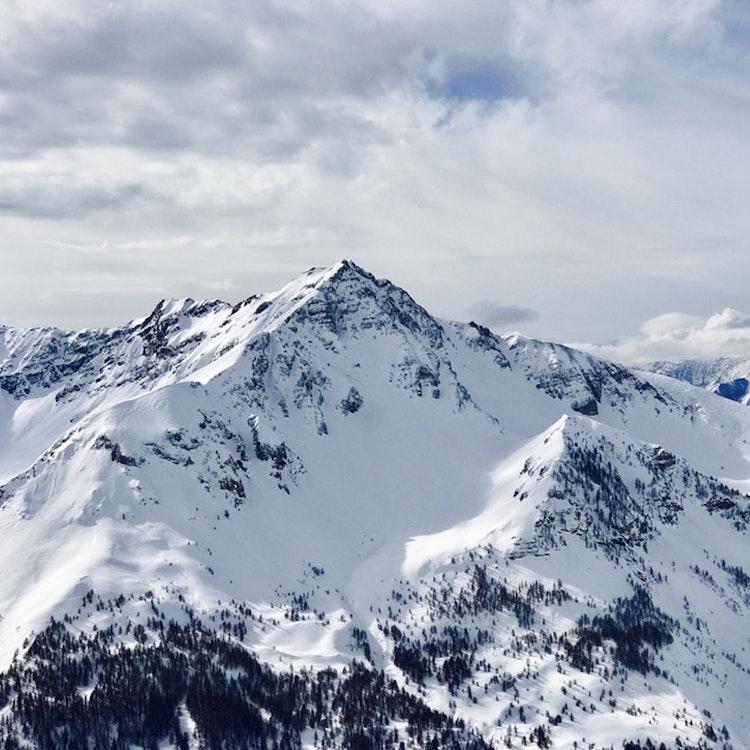 our driving service and ski to door chalets
Although our chalets are ski-to-door, it can be a little tricky to get down for beginners learning to ski in Morzine. However, this really doesn't matter as our slope-shuttle is available every day throughout the week, with a personal driver in one of our legendary Land Rover Defenders. Our friendly and professional drivers are available every day from 8.30am – 7.30pm so that you can access the chalet, slopes and town with absolutely no hassle. This means beginners won't have to worry about having tired legs at the end of the day and there is also the option for those who want to come back a little earlier to get picked up.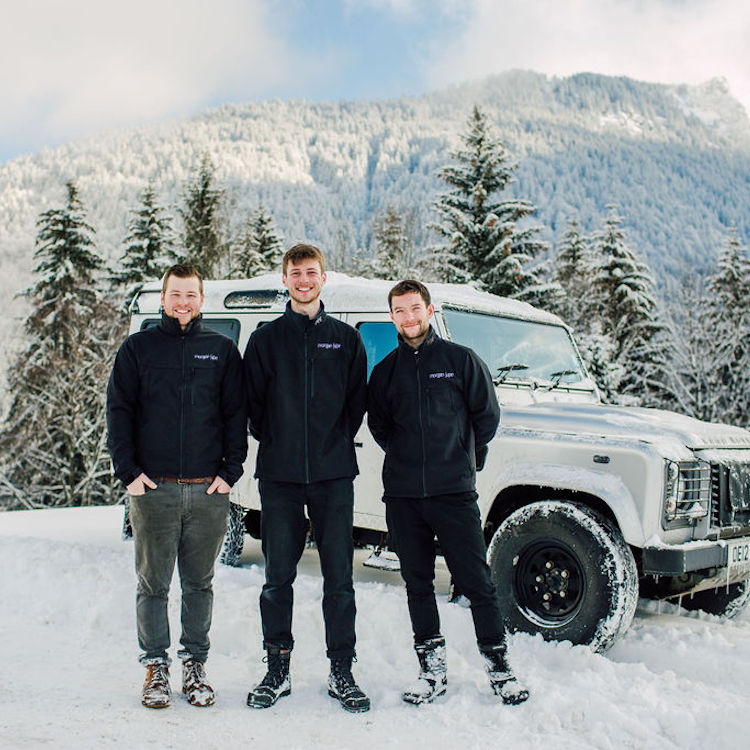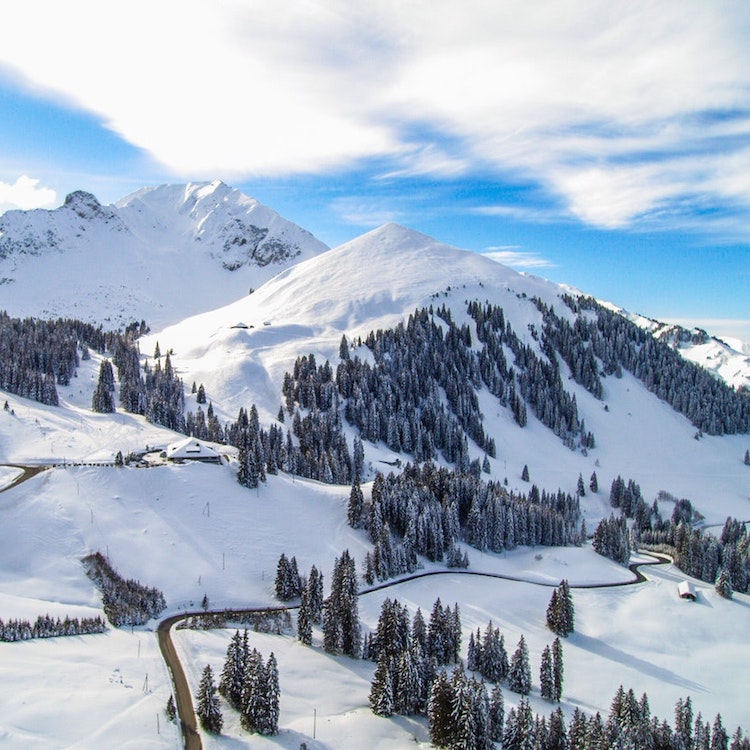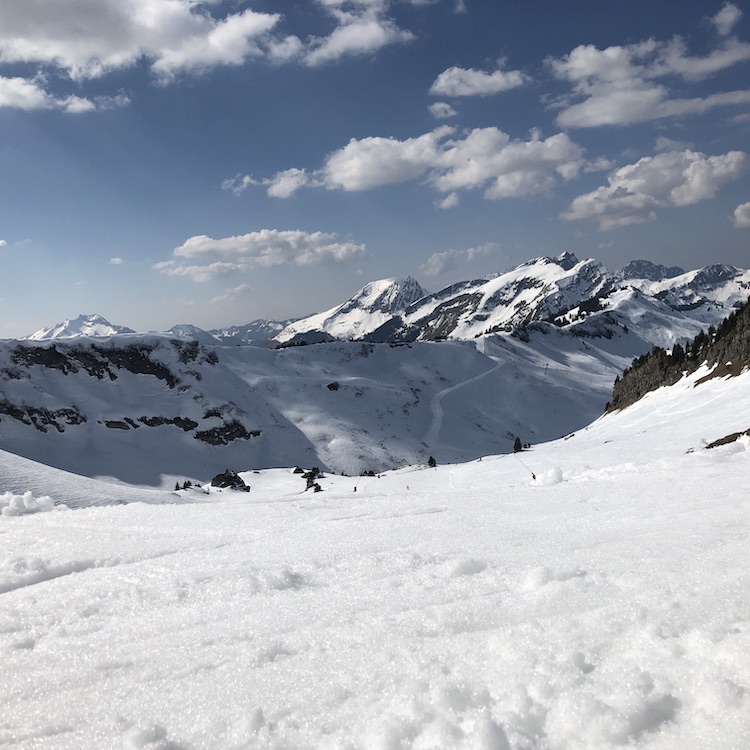 FACILITIES
The great thing about the Portes du Soleil is that there are many accessible beginners runs at the top of the mountain. This allows first-timers to fully embrace the atmosphere and get involved in everything going on up there. The Pleney gondola, for example, takes you directly to a great beginners area with a long, covered magic carpet which helps make learning easy and fun.
Aside from Pleney, there are various other areas around the mountain purposely for learning, such as, the beginner area in Les Gets which also has great facilities. The Les Gets area is perfect for those staying at Chalet Louis as it is so easily accessible from the top of Chavannes.
THERE ARE MANY PISTES FOR BEGINNERS
From beginner slopes to black runs, the pistes are varied for all abilities and there are even runs for the little ones which makes learning to ski in Morzine the perfect destination for the whole group too!
The famous 'Lil Stash' runs through the alpine trees in Avoriaz with small jumps and obstacles in a picturesque setting.
Just off Piste B on the Morzine slopes, kids can go through the Penguin Park and Magic Forest full of lots of forest animals. The best part about this run is that it snakes through the trees and provides a lot of entertainment for the kids (and adults).
Once you have mastered green runs and found your snow legs, it is time to head to the blue runs. Blue runs are the most common pistes you will find in Morzine which is great for beginners. Here are our favourites;
If you fancy an easy run to session, Piste B is great. Do this run a few times and you will notice an improvement each time.
Grizzli (also known as Piste G) is a lovely run through the trees on the Pleney side of the valley. You can access it from the Fys chairlift and it is a nice easy run to do once you've conquered piste B. It's also a lot quieter, so a good one to do a peak times.
great ski hire and ski schools
As previously mentioned, there are multiple ski schools to choose from around the Portes du Soleil. We can help you organise private or group lessons prior to your holiday with one of our close partners such as New Generation Ski School, The Snow Institute or Peak Snow Sports.
Like the ski schools, the ski hire here is of an impressive standard. Not only is the gear of good quality, it will be fitted right at your chalet whilst you relax and enjoy a glass of wine. This means no overwhelming stress of queuing to rent equipment, especially if you've never done it before, the guys at All Mountain Rental will make sure you're fitted with the perfect gear in a relaxing environment.
Sounds too good to be true right? Well we promise it's not! Whether you've been on many ski holidays or none at all, get in touch today and we will make sure everything runs smoothly.
get in touch today!
If you don't have time to chat then feel free to Whatsapp Jess on +447739692908 OR send an email so we can get the ball rolling on your next Morgan Jupe holiday …
Other Blogs That Might Interest You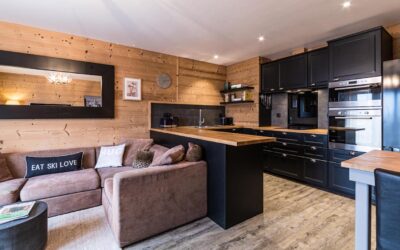 The sun is out, bars and restaurants are open, the lake is warm and the smell of delicious BBQs is wafting through the air here in Morzine. Summer has arrived and after a bit of a rocky year (to say the least), we are more than grateful to be enjoying the mountains...
Stay up to date with our latest news on Facebook, Twitter and Instagram.