These friendly faces are our winter team of 2019/20 and the ones you'll see most on your holiday with Morgan Jupe.
The roles of our hosts are very important throughout your stay with us. From breakfast/dinner service and delicious cakes to making sure your chalet is clean and cosy, our hosts and resort assistants ensure that your holiday is one to remember.
Our fantastic hosts are here to make sure your glass is topped up whilst you're in the hot tub, help the kids with their ski boots and make sure you always have a restaurant reservation when you need one!
Read on to find out a bit about them …
hosts 
liv
I am the chalet host at Chalet des mes Reves in Morzine. My speciality is my knowledge about food and wine, as I enjoy discovering new pairings and love to learn from our fantastic chef, Carlos.  I also have a lot of experience skiing and exploring Morzine which means I can answer questions and share knowledge with our guests.
My mum was a guest in our Chalet Chardon last year and she told me what a big part the Morgan Jupe team played in making her holiday so special. I knew I wanted to spend my gap year working for a company who provide the best experience possible for their guests and I couldn't think of a better team to have joined!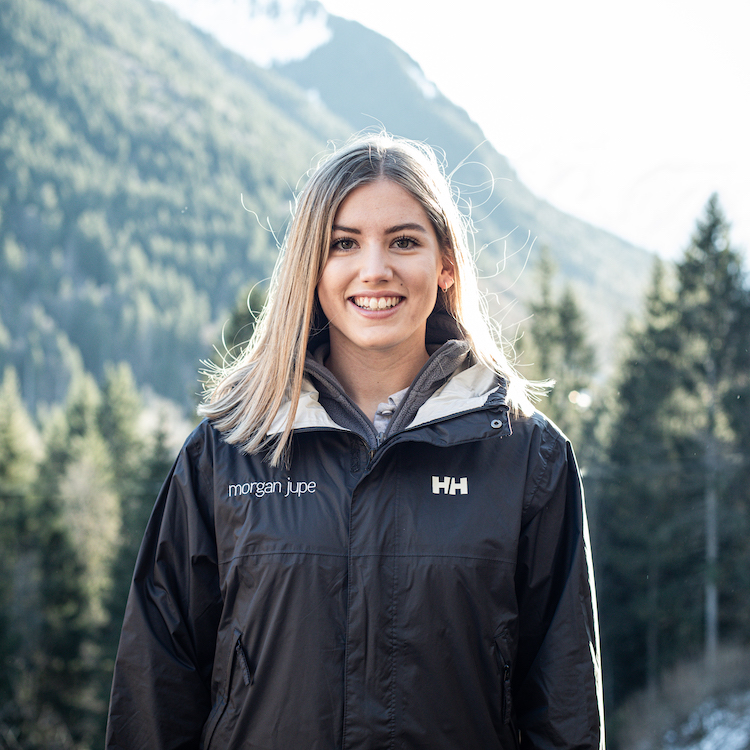 megan
I am the chalet host at Chalet Chardon in Morzine. I love to bake the tastiest treats for my guests to enjoy after a great day on the mountain. I experiment every day and use feedback to improve my recipes, making sure they're always as delicious as can be.
A fun fact about me is that my family invented biscuits such as digestives and custard creams. Unfortunately I can't provide unlimited free biscuits for the rest of the team but I do let them sample my baking from time to time!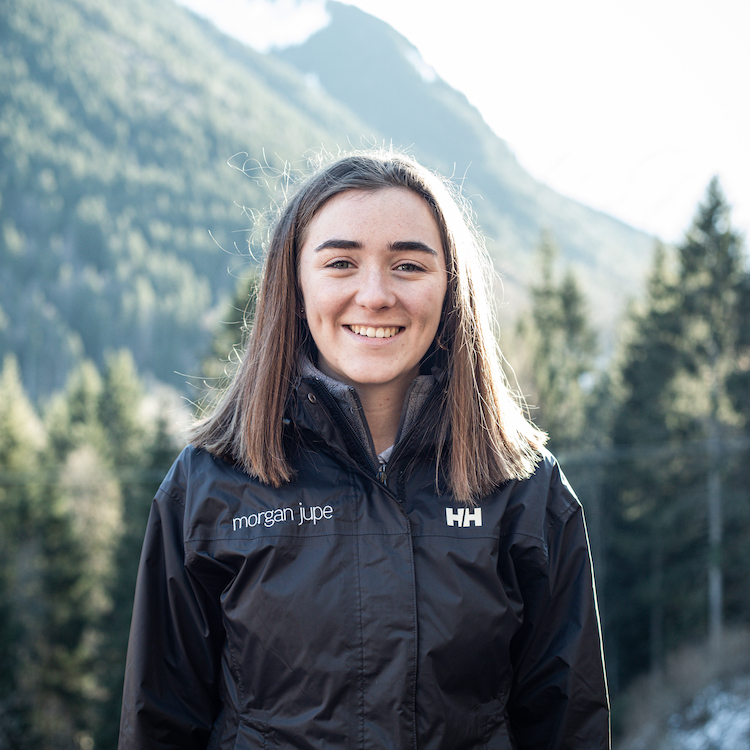 liz
I am the chalet host at Chalet Louis in Les Gets. I love to meet new people each week and put a smile on their face. Whether it's with a delicious breakfast, a cake or just a chat, there's nothing better than having happy guests around the table.
This year, like a lot of our guests I am learning to ski. My confidence is improving every day and I look forward to sharing experiences on the mountain with the Morgan Jupe team and with my guests throughout the season.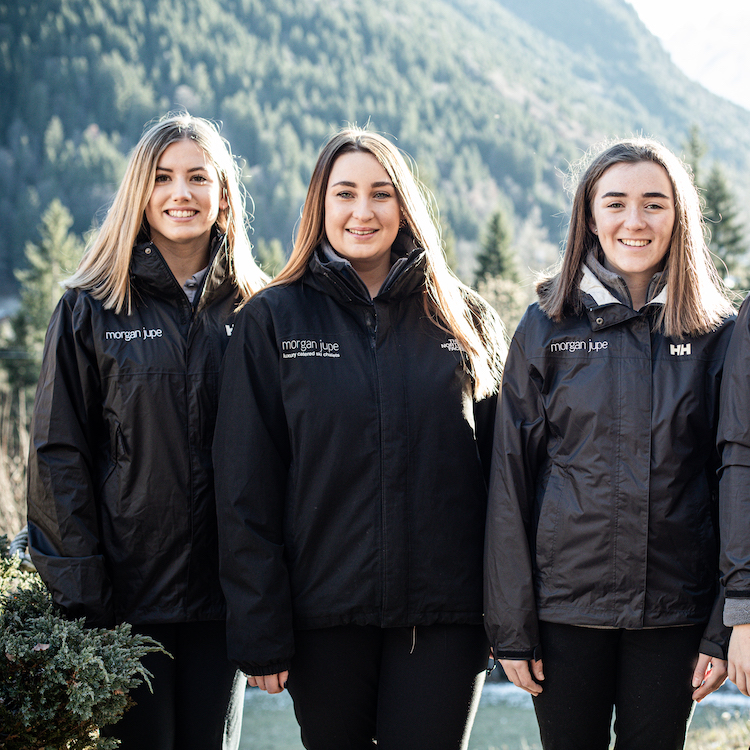 resort management
laura
I am Morgan Jupe's resort assistant. I enjoy making our hosts lives a little easier and meeting new people each week. My speciality is making scrambled eggs on the host's day off. They're always a winner on a morning with the guests!
Last summer I graduated from Oxford Brookes with a BA in Architecture. Since then, I have been working in London as an Architectural Assistant. I'm hoping to continue my studies to become a fully qualified Architect before the time I'm 30! My season in the mountains is the perfect way to spend the winter before going back to university and I am loving it.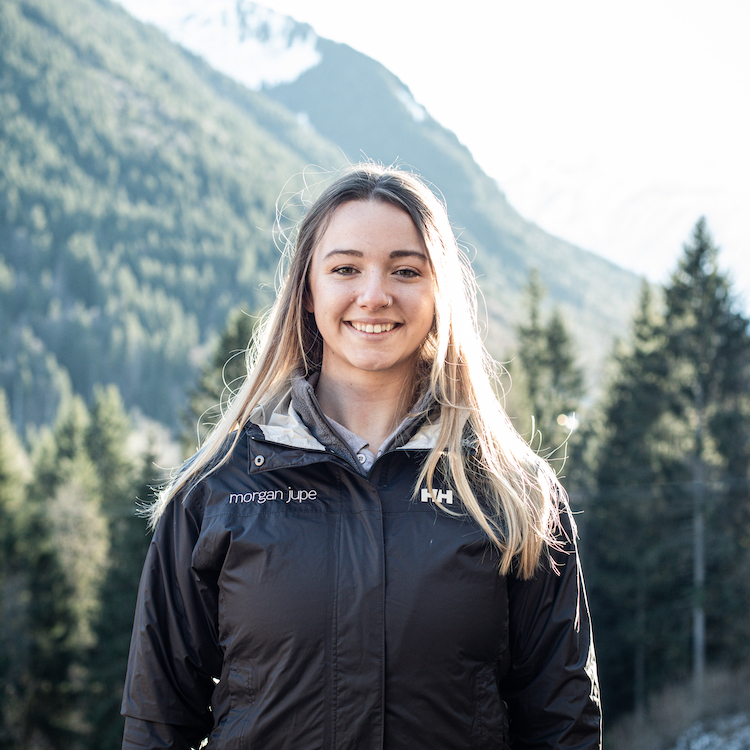 Keep your eyes peeled for next week's blog where will introduce our fantastic drivers and legendary Chef, Carlos!
STILL Haven't booked your ski holiday?
Don't worry, it's not too late! We still have some availability for this season.
Our Sales Director, Jess, would love to help you plan your next adventure. Please feel free to call or WhatsApp her at any time on +44 7739 692 908.
If you'd rather send an email, you can do so by clicking the link below …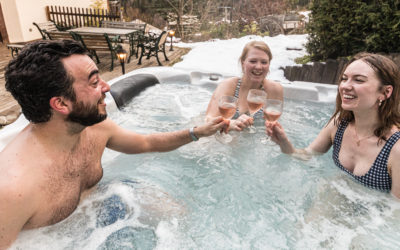 Wow, we can't believe it's already April...how the last few months have flown! As you probably already know, we were very unfortunately faced with the abrupt reality that the ski resort would be closing a little earlier than anticipated this year. Nonetheless, we...
Stay up to date with our latest news on Facebook, Twitter and Instagram.