5 Reasons why you should ski in Morzine this April
Following the statement made by Macron and the recent closures in Austria, we would like to assure everyone that Morzine, and the neighbouring resorts in the Portes du Soleil still remain open!
As we say goodbye to March and welcome in April, Morzine transforms from a place of slightly more serious skiing to a venue of crazy competitions, live music and a whole lot of fun! Although we're sad to see the season coming to an end, we are still very much making the most of our time left on the slopes. And you should be too! Here are five great reasons why you should stay in a Morzine chalet this April…
THE CONDITIONS
Just when we thought we were ready to dive into our summer wardrobe, winter has made a very prominent reappearance! This week has brought us a whopping 35cm of fresh snow (so far) and spirits couldn't be higher here in the Portes du Soleil. The conditions for next week are looking absolutely perfect, with a combination of bluebird skies and soft powder on the forecast which we just can't wait to take advantage of! 
THE QUIET SLOPES
No-one enjoys the hustle and bustle of crazy busy slopes and ridiculously long lift queues, which is another reason why April is the perfect time to ski! Glide down quiet pistes at your leisure and embrace the feeling of having the mountain to yourselves.
THE EVENTS
With lots of bluebird days in store, April is the best month for events on the mountain.  From the Portes du Soleil's 'children's champion' ski race, the Quicksilver Banked Slalom to Happy Hours closing party, there is something for everyone to enjoy in the Spring.
Take a look at all of the the events taking place over April – https://www.morzinesourcemagazine.com/morzine-events
THE PARTIES
One advantage to the season coming to an end is that the closing parties begin both on and off the slopes! Avoriaz's famous Folie Douce was new for this season and has been a huge hit throughout. You certainly don't want to miss the last of the après ski sessions going on over there this week!
On the other side of the mountain, Le Tremplin will be sure to have a DJ on every evening, which you can enjoy before wandering on over to Haka Bar or The Tibetan Cafe to continue the party.
Here is what chalet availability we have left … 
Fancy booking for April?
Call our sales director, Jess, on +447739 692 908.
Don't have time to chat today? Send an email instead so we can get the ball rolling …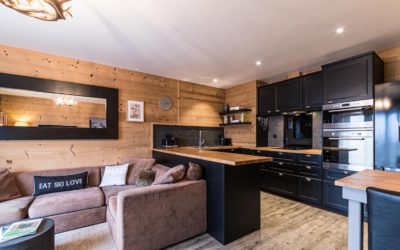 Summer 2020 may have started off a little rocky but the season is now very much in full swing here in Morzine and we couldn't be happier about it. The air bridge between the UK and France means we've been able to host guests since the start of July and continue pretty...
Stay up to date with our latest news on Facebook, Twitter and Instagram.