Hiking and Snowshoeing in the Portes du Soleil
Skiing and snowboarding aren't the only ways to explore the French Alps. You can absorb those captivating views and breathe in that fresh mountain air on foot as well (with or without snowshoes depending on the route you take).
There are many different paths to choose with varying difficulties around the Portes du Soleil. With 600km of terrain, there's plenty of scope to find the perfect hike for you!
We can help you hire equipment if necessary and/or book a local guide to lead your adventure. If you want to explore by yourselves then there are four main areas you need to know about…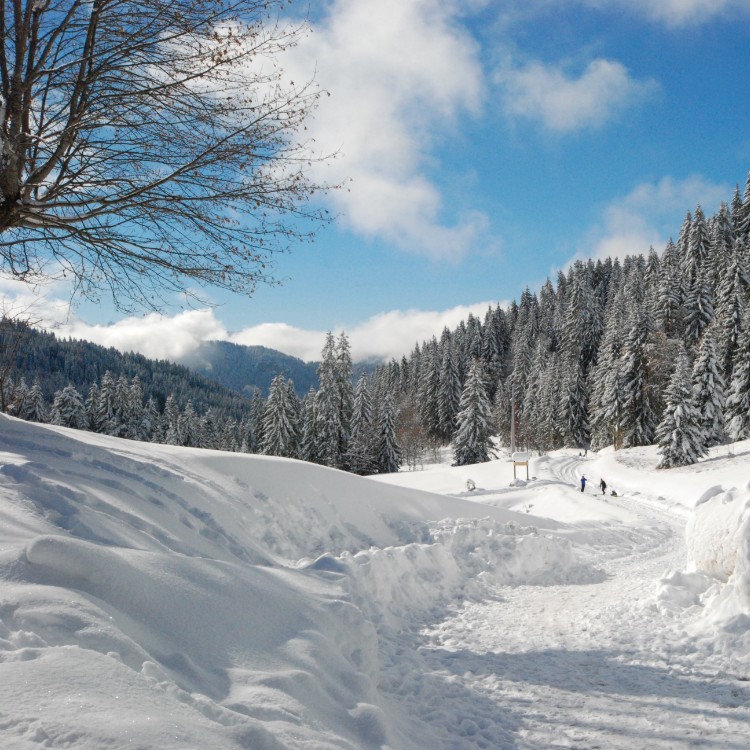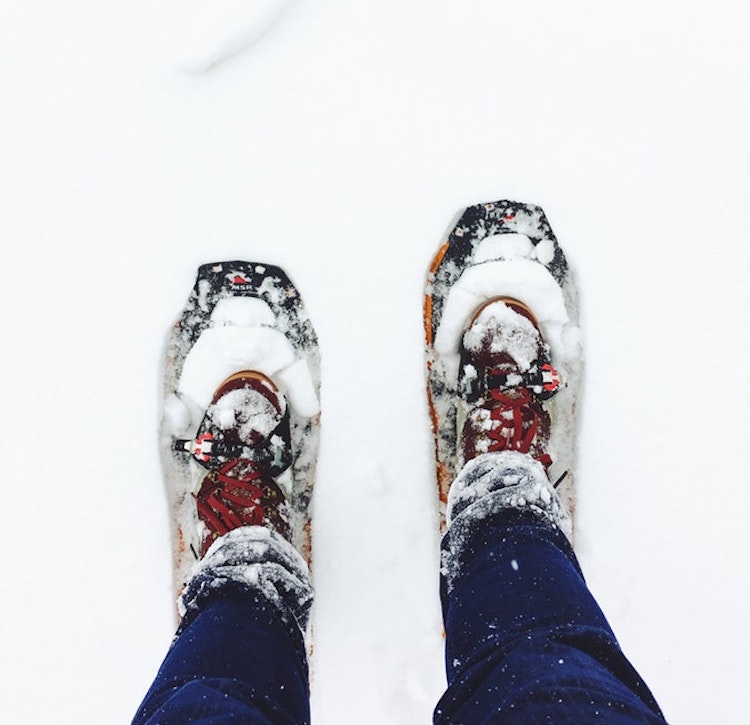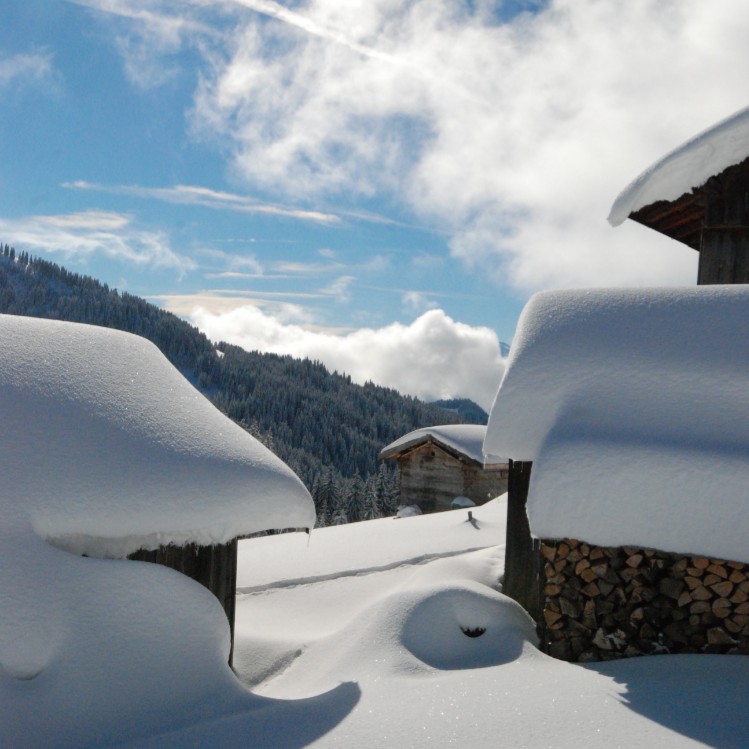 Pleney – Chavannes
Here, walkers are at an altitude of 1500m and are guaranteed good snow throughout the winter. The 'Belvedere lift' is renowned for its 360 degree views and the orientation table just past the beginners area is the perfect location to spot the magnificent Mont Blanc mountain range.
On foot or with snowshoes, it's possible to walk as far as the Col de Joux Plane and "La Bourgeoise" for a full day trek with stunning views. There are lots of spots along the circuit where you can stop for refreshments.
Access: from Morzine, take the Pleney cable car or from Les Gets, travel by car or by gondola to the top of the Chavannes sector.
Route: Pleney to Chavannes | Approx Time: 1h.30
Be amazed by panoramic views over Morzine and it's spectacular neighbouring summits.
1. Start your journey by heading up Pleney cable-car. You'll need a pedestrian pass and we can organise this for you in advance. Once at the top of the gondola you need to head over to the left, where you can join the groomed piste next to the beginner's slope, which is reserved for walkers only.
2. Look out for the orientation table underneath the Belvedere chairlift and you will soon arrive at the Vaffieu Restaurant. If you are looking for more of a relaxed day then we absolutely recommend you book a nice spot here and enjoy some delicious food!
3. When you reach the very end of the Belvedere chairlift, follow the marked and groomed trail that runs directly underneath the Folliets chairlift.
4. You're now reaching the end of this trek, all that's left is to wander down to the Chavannes cable car arrival area in Les Gets. We can pick you up from here, or you can ride the gondola down to explore the village before returning home.

Super-Morzine
With alternating routes between the backcountry forest and the side of popular ski slopes, this large beautiful area has a lot of variety to offer. Here, walkers will be at an altitude between 1500m – 1800m and can choose between various walking difficulties.
Like Pleney – Chavannes, there are many restaurants with glorious views of the valley to stop and grab a well-deserved beer or a bite to eat on the way!
Access: this area can be reached via Super-Morzine, Joux Verte, Les Crêtes de Zore or Seraussaix and also from Lindarets Village.
Route: Super-Morzine | Approx Time: 3h.30
Experience a very scenic route, made even more pleasurable thanks to the available ski-lifts!
 1. From Morzine, purchase a pedestrian pass and go up the Super-Morzine gondola, then jump straight on the Zore chairlift.
2. Head up towards Avoriaz via the Zore ridge, until you reach the Joux Verte pass.
3. To get back down to Morzine, simply follow the track located on the left-hand side of the road. This particular route crosses the road and takes you back towards the Super-Morzine gondola, which you can catch back down to the town to enjoy a well-deserved demi!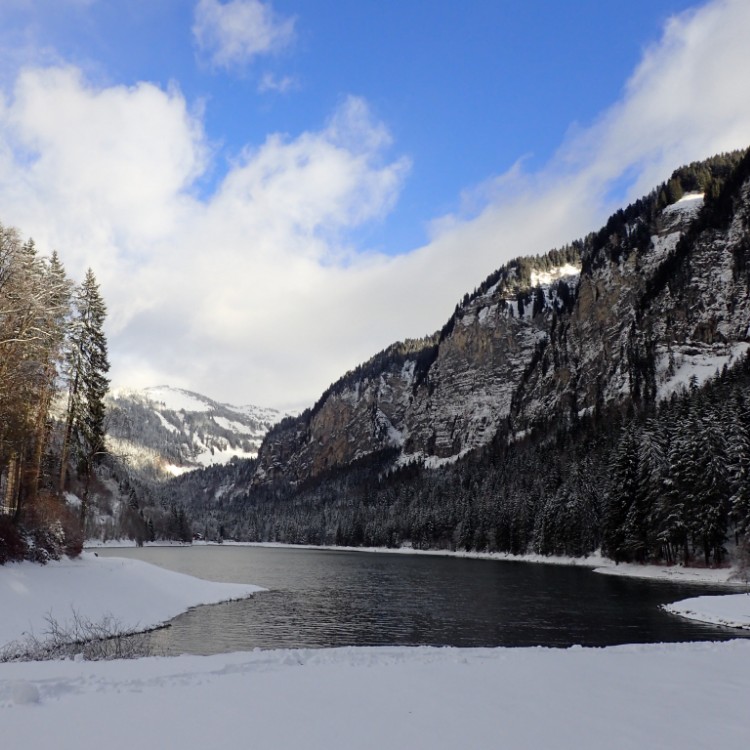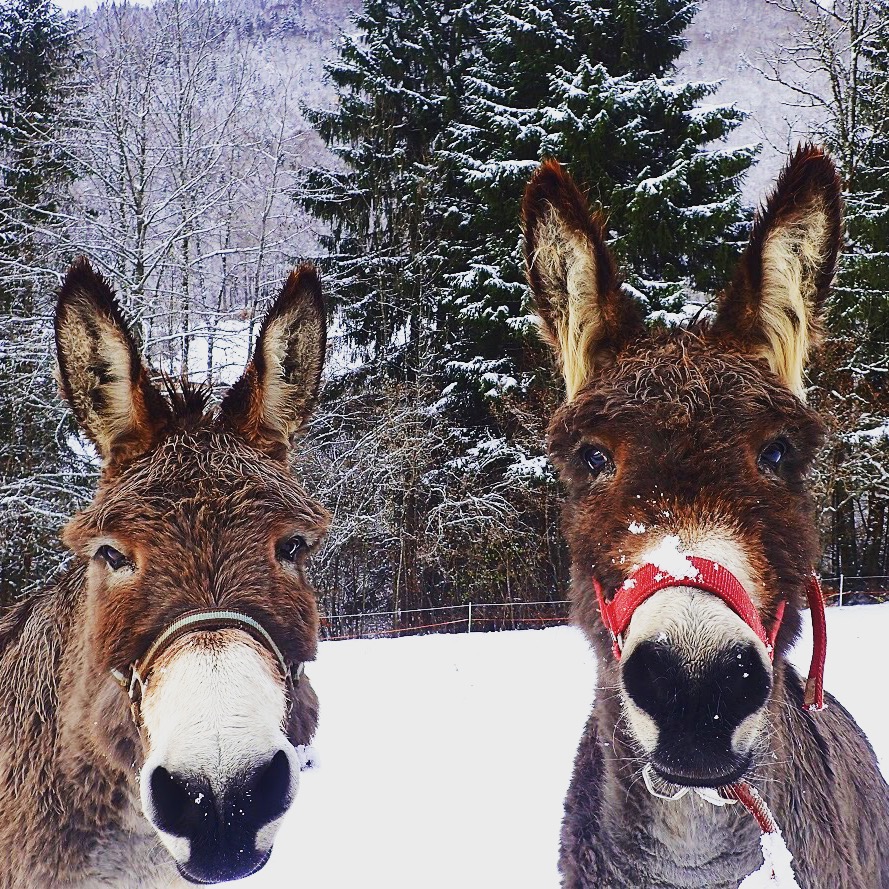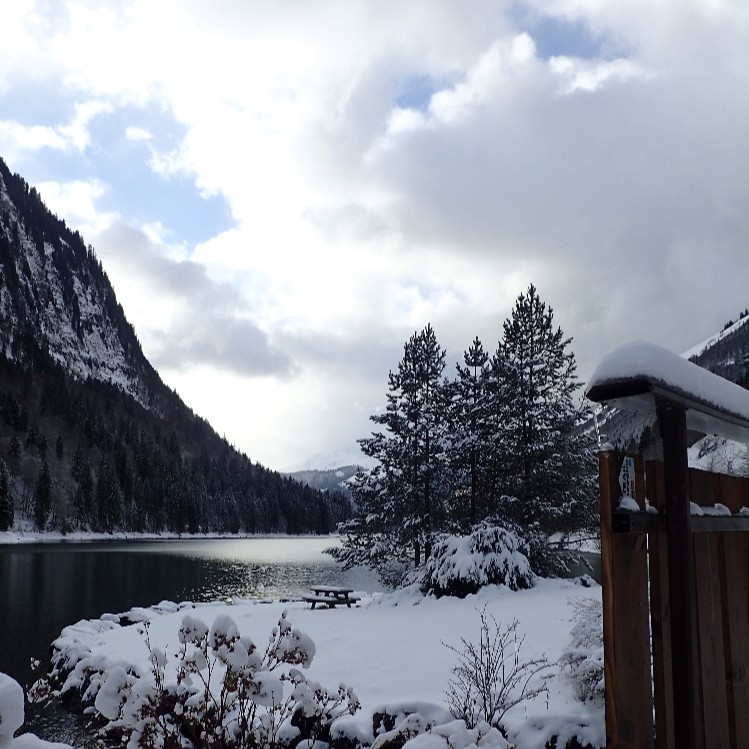 Montriond Lake
Here's a fun fact for the day … "Montriond lake is the third largest natural lake in the Haute-Savoie." Yep, pretty cool right? It is also, in our opinion, the most perfect location to take a stroll in the mountains; surrounded by beautiful fir trees, cliffs, waterfalls and famous summits, deep in the Vallée d'Aulps. Make sure you take your camera, as this is the ideal spot for a few photo ops.
Each end of the lake boasts a selection of cosy restaurants and bars where you can get toasty after a day in the snow and enjoy a killer hot chocolate, or even better… a killer baileys and hot chocolate! (A personal favourite of ours, in second place to a Vin Chaud of course).
Access: one of our trusty drivers can give you a lift up to the lake, or you can catch the free bus which runs throughout the day from Morzine.
Route: Lake Ardent | Approx Time: 3h.30
Enjoy the open lakeside path as your eyes wander around the glorious scenery, not too dissimilar to the wildness of Canada. This path is groomed and very easy to walk along, however, if you do have snowshoes then we advise that you start at the furthest end of the lake, which is reserved specifically for this.
 1. Begin your walk from the car park at the lake entrance. You can then follow the open path which is at the lake's edge, located on the opposite side of the forest. (If you are just wearing hiking footwear then take the groomed path which you can see veers off towards the left and up to the hamlet of Albertans. If you are wearing snowshoes then you can take the woodland path. It is just to the left of the hotel and follows the river as far as the hamlet of Albertans.)
2. Once you have reached the hamlet of Albertans there are, again, two paths to choose from and this time they are parallel (groomed for hikers, not groomed for snowshoers).
3. Now you have reached the beautiful waterfall and you can end your walk here or continue on to the Parchets nature reserve, home to the chamois deer.
4. To return home, simply retrace your steps!
This is just a small snippet of the various hikes and trails that you can explore while on holiday here in Morzine-Les Gets. If you're keen to know more please do let us know and if you're interested in booking a guide then we'd be happy to help you with this ahead of your stay. Find out more about other non-skiing activities here.
ready to book your chalet or apartment?
Get in touch with our sales director Jess today on +44 7739 692 908.
Contact Jess by phone, Whatsapp or email and she'll be happy to help organise your next alpine holiday.
Other Blogs That Might Interest You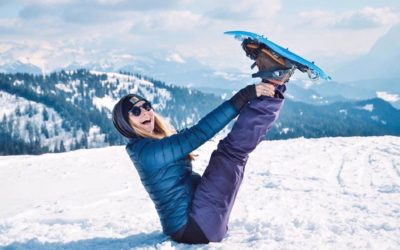 Last week the wonderful Nicole (Strength & Serenity Yoga) and Emily (E m il y R u t h Y o g a) told us about the benefits of yoga and how it's a great way to prepare our minds and bodies for our next ski holiday. In this blog, Morzine's pilates goddess, Georgie...
Stay up to date with our latest news on Facebook, Twitter and Instagram.