Why Children Benefit from Ski School
With over 600 km of skiing in 2 countries, the Portes du Soleil is known for being the largest international ski area in the world. Made up of 12 linked resorts across France and Switzerland, this incredible area offers a vast expanse of terrain to ski, making it a favourite winter ski destination for groups of friends and families.
Taking ski lessons in Morzine is the ideal activity for both children and adults as there is lots to explore and many areas to ski with different levels of difficulty. There is also a wide choice of ski schools with their own unique qualities to cater to different types of groups and individuals of all ages.
Read on to find out why we recommend ski lessons in Morzine for children …
starting young is key
 Some ski schools will take children from 2 – 3 years old but some may ask that your child is at least 4 – 5 years old due to the physicality of skiing, not to mention that it can also be a little taxing on the brain.
 New Generation Ski School put on group lessons from age 4, and private lessons can be from age 2½ – 3 depending on the child and their development.
The Snow Institute will also teach children from the age of 2. With these really little ones, it's all about the experience of being on skis, using the lifts, learning to stand up, balance and slide with the help of an instructor.
Peak Snowsports motto is 'If they can walk, they can give skiing a go! Double-check equipment sizing goes small enough at our trusted rental partners here: All Mountain Rental. If you're looking for a number we wouldn't go below 3 years of age!"
technique is important

 
You've all heard the phrase 'children are fearless', right? Well, it's true! Sometimes we can't quite bounce back up as quickly as the little ones can. Starting young means they will learn much faster and ski school will ensure that their technique will be perfected from early on.
Putting children into ski school also means they will be grouped with those of their own age. This is important as chances are, this will not only encourage them to be on their best behaviour but also try a lot harder in order to keep up with the group.
Ski school will bring on a child's ability on the slopes leaps and bounds and guarantees that they will also have a lot of fun with their new friends … At the end of the day, that's what it's all about, isn't it?
Once you're back at the chalet and cosied up by the roaring fire, you can look forward to exchanging exciting tales of your days on the mountain. Most ski schools will also put on a competition for the children at the end of the week which is always a fun event for the whole family!
 the portes du soleil is the perfect place to learn
The great thing about the Portes du Soleil is that there are many accessible beginners runs at the top of the mountain. This allows first-timers to fully embrace the atmosphere and get involved in everything going on up there. The Pleney gondola, for example, takes you directly to a great beginners area with a long, covered magic carpet which helps make learning easy and fun.
Aside from Pleney, there are various other areas around the mountain purposely for learning, such as, the beginner area in Les Gets which also has great facilities. If you would prefer to ski on Avoriaz side, there are also many fantastic beginner slopes there. Your ski lessons in Morzine can take place in any of these areas, leaving you spoilt for choice!
it gives you time to ski yourself
 Whether you already ski or will be participating in lessons yourself, whilst the children are learning, you have the freedom to enjoy your own time on the mountain. Even better, if you wish to extend your child-free time, then why not book a nanny? We work closely with nannies you can trust, so there really is no reason to stress or worry. They can collect the little ones from ski school and take them into town or back to the chalet to enjoy a hot chocolate before you return.
If you don't ski yourself or would simply like to watch the kids learning to ski, there is always the option to watch from afar and take some photos.
there is a great choice of ski schools 
 As previously mentioned, there are multiple ski schools to choose from around the Portes du Soleil. We can help you organise private or group lessons prior to your family holiday with one of our close partners such as New Generation Ski School, The Snow Institute or Peak Snowsports.
We only work with the best ski schools in the area who all have friendly, British-speaking instructors and small group sizes of 6 – 8 children (depending on age). There'll be absolutely no need for tears and tantrums when it comes to dropping the kids off for ski school this year!
Did you know… This year Les Gets is offering a lift pass for just 20 euros for beginners and Avoriaz for 24 euros … A great saving for those who don't plan to venture further afield!
Do you have any further questions?
Get in touch with our sales director Jess today on +44 7739 692 908.
Contact Jess by phone, Whatsapp or email and she'll be happy to help organise your next alpine holiday.
Other Blogs That Might Interest You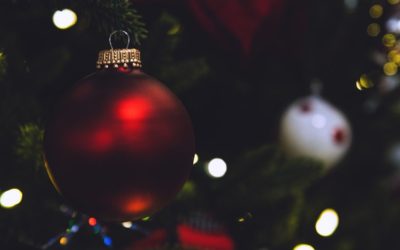 Why not visit Morzine in December? Spending time in the mountains is always magical, however, there's something extra special in the air during the festive season. As the twinkling lights of Morzine shine from above and the sound of yuletide carols travel...
Stay up to date with our latest news on Facebook, Twitter and Instagram.