Our summer and winter team may change from time to time but the permanent members of Morgan Jupe are the ones who work annually to keep the brand innovative, take your bookings and ensure everything is ticking like clock-work all throughout the year.
Without further ado, let's introduce them and find out what they're most looking forward to about this winter season in Morzine …
Morgan jupe's founders 
Josh and Jess founded Morgan Jupe in 2012 with a wealth of experience in hospitality and a lifetime connection to the Alps.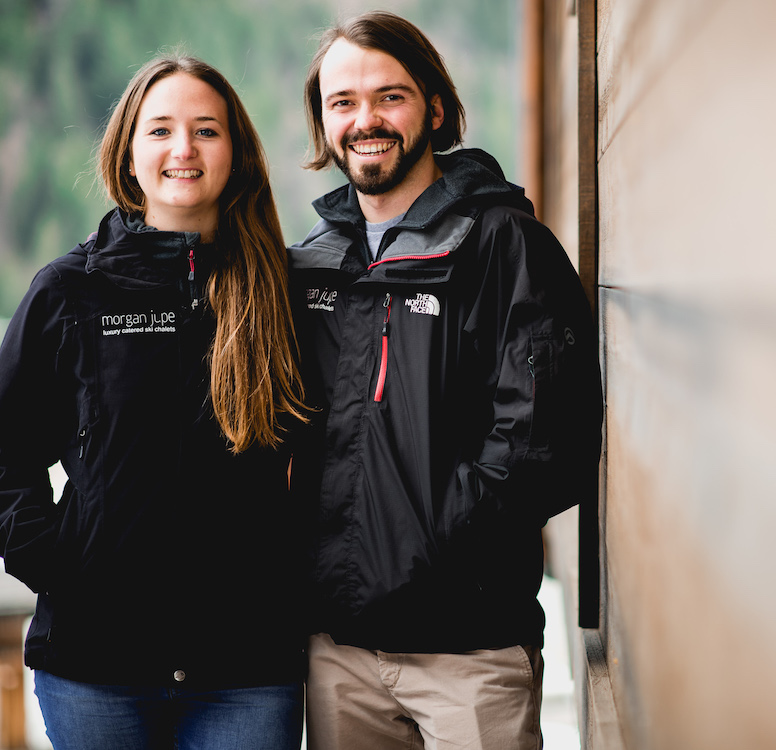 josh – managing director
I work on making sure our portfolio management is just right. This means finding new properties and managing relationships with the property owners, as well as business/product development and systems, finance, accounting and HR. I am the person behind the scenes who makes sure that we can deliver the holidays that we sell.
My favourite thing about Morzine is skiing on bluebird days with Jess when we get the chance! I love the atmosphere in Morzine and can't resist an evening at La Chaudanne, eating delicious local Savoyard specialities and drinking good wine with friends.
JESS – SALES DIRECTOR
My main role in the company is to handle all of our enquiries, sales and booking management. This involves finding you the perfect property for your holiday and then helping you organise transfers, lessons, ski hire and everything else that needs to be arranged in time for your arrival. I also divide my time between marketing, advertising and client satisfaction.
My favourite thing about the winter season in Morzine is the people, the sense of community and the views. I'm looking forward to (hopefully) skiing a bit more than I have done in previous seasons, having lunch in the Vaffieu and the Fontaines Blanches with visiting family/friends and seeing all of the guests whose holidays I have helped plan!
resort management and marketing
 Steph and Abi have both been with Morgan Jupe over a year, they love living in the mountains and have lots of experience in their fields.
STEPH – resort manager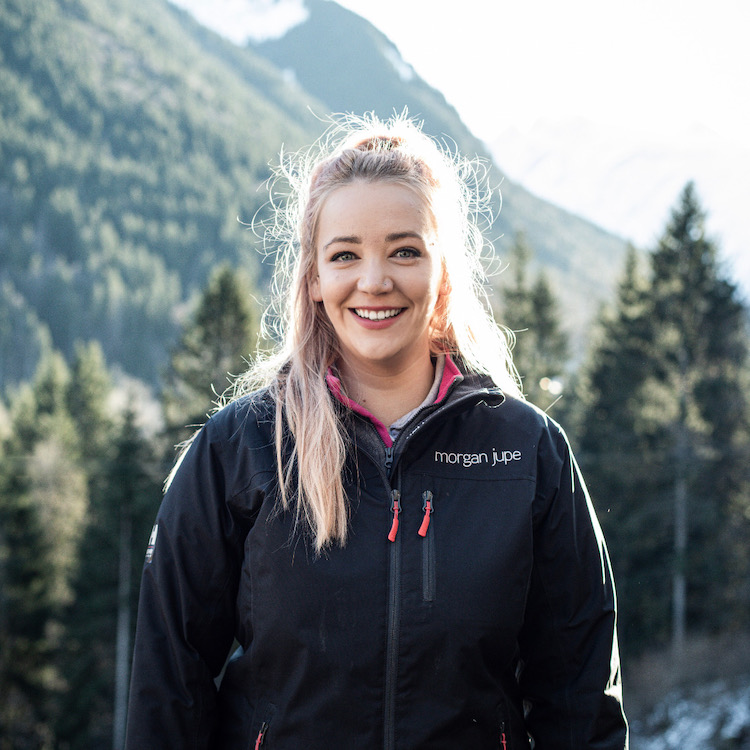 My main role is client management as I take over from Jess once the guests arrive and make sure their holiday runs as smoothly as possible. I am also in charge of staff standards, welfare, entertainment and health & safety.
I love the community spirit of Morzine, it's a year round town and the community of expats makes it a great place to live! As I have lived in Morzine and worked with Morgan Jupe for a while, I have a lot of experience in the town and the company which makes each season even better. 
I am looking forward to advancing my skiing throughout the winter but my main goal is to improve my off piste and park skiing. Another aim of mine is to ensure the team and myself have the best season possible!
ABI – RESORT AND MARKETING ASSISTANT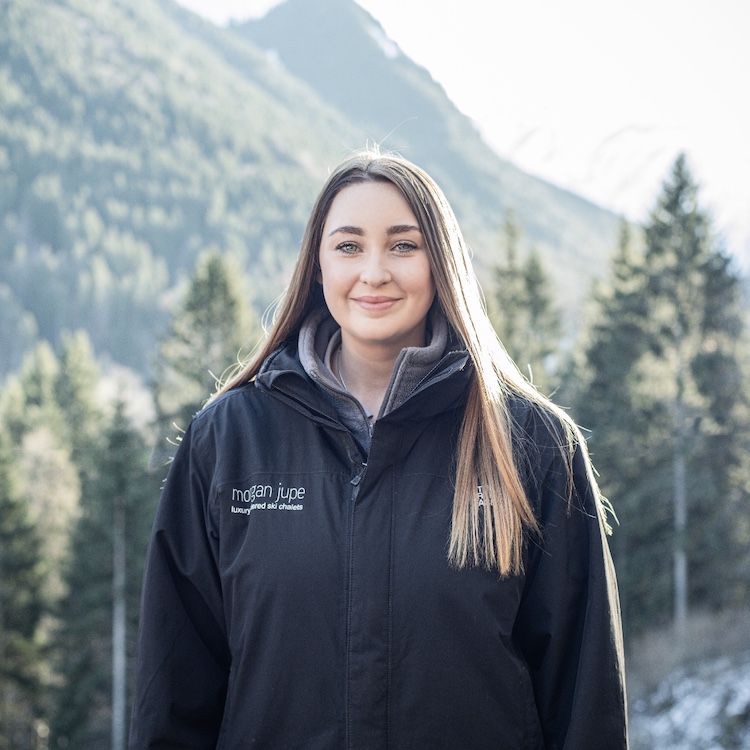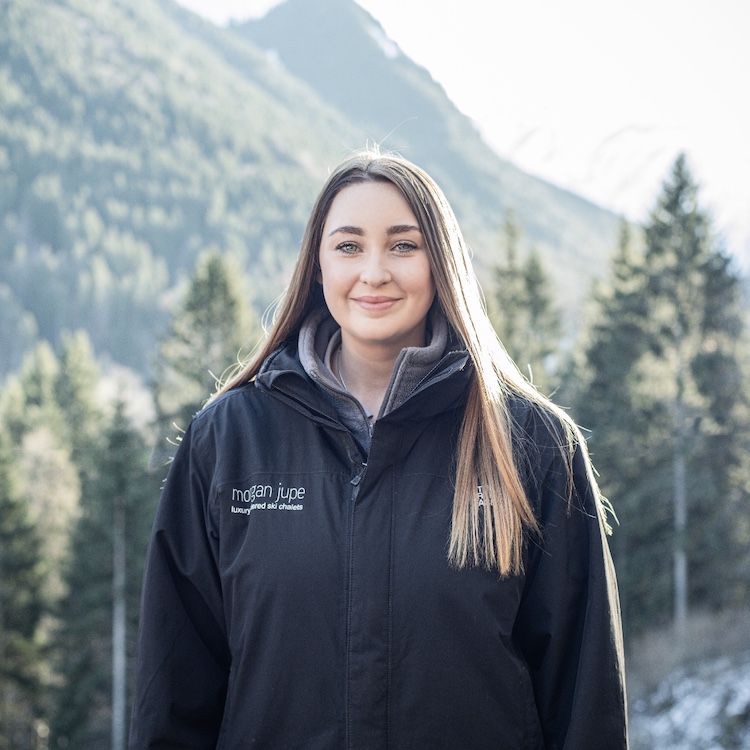 My main roles within the company are writing content, managing SEO of the website and keeping our enquirers/clients up to date with newsletters and social media posts. I make sure our channels are informative and that our followers know what we're getting up to around town and on the mountain.
Another important part of my job is to work on acquiring new clients through our social channels and finding new ways to spread brand awareness. As well as taking lots of photographs myself, I run competitions for the staff and our guests so we never run out of great content to share, capturing wonderful moments in our fantastic chalets and on the mountain. I also help out in our chalets/apartments during the busy seasons.
I am looking forward to lots of fun in the snow and taking my skiing to the next level. I love the vibe in Morzine, you just can't beat the apres ski and great cuisine in the town. It's the perfect place to live in winter and summer! 
STILL Haven't booked your ski holiday?
Don't worry, it's not too late! We still have some availability for this season.
Our Sales Director, Jess, would love to help you plan your next adventure. Please feel free to call or WhatsApp her at any time on +44 7739 692 908.
 If you'd rather send an email, you can do so by clicking the link below …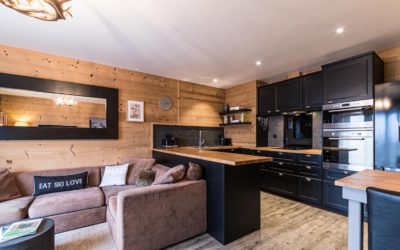 Summer 2020 may have started off a little rocky but the season is now very much in full swing here in Morzine and we couldn't be happier about it. The air bridge between the UK and France means we've been able to host guests since the start of July and continue pretty...
Stay up to date with our latest news on Facebook, Twitter and Instagram.