Why Morzine in December is the perfect place to get in the Christmas spirit
Why not visit Morzine in December? Spending time in the mountains is always magical, however, there's something extra special in the air during the festive season. As the twinkling lights of Morzine shine from above and the sound of yuletide carols travel through the valley, the spirit of Christmas is truly felt around the Portes du Soleil. 
Of course, Christmas is one of our favourite times of year but I'm sure you'll agree, it flies by just a little too fast. So why not start early this year? Visit one of the most enchanting destinations in Europe to really get in the Christmas mood before the big day.
Read on to find out more about why the week before Christmas is the perfect time to stay with us … 
great snow
A ski holiday with Morgan Jupe can only be improved with great snow! Contrary to popular belief, there is a very reliable snow record in the Portes du Soleil at the start of the season. In previous years, we have had a much greater snowfall in Morzine in December and January than in February, March or April. It's a no brainer in our eyes, go and get that powder!  
the slopes are quieter
Make the most of the slopes being a lot less busy than they would be during the main Christmas and New Year Weeks. Absorb the beauty of the mountains and embrace those bluebird skies because they are all yours in early December in Morzine. No one likes waiting in lift queues or struggling to get a lunch table on the mountain when the slopes are crowded so, this is the perfect time of year to enjoy your ski holiday without all the hustle and bustle. 
it can be cheaper
Not only will your flights be cheaper to visit Morzine in December, but your accommodation with us will be too! You'll be paying about 29% less on average to stay with us during the pre-Christmas week in comparison to the week in which Christmas falls. What are you waiting for?
we still have availability
Take advantage of the countdown to Christmas, that one time of year where roaring fires become especially mesmerising and it suddenly becomes acceptable to indulge in as many mince pies as your heart desires. And where better to do it than by spending a short break in one of our chalets or apartments.
Here is what we have available …
ready to book your next holiday?
Get in touch with our sales director Jess today on +44 7739 692 908.
Contact Jess by phone, Whatsapp or email and she'll be happy to help organise your next alpine holiday.
Other Blogs That Might Interest You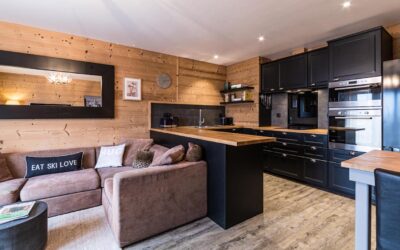 The sun is out, bars and restaurants are open, the lake is warm and the smell of delicious BBQs is wafting through the air here in Morzine. Summer has arrived and after a bit of a rocky year (to say the least), we are more than grateful to be enjoying the mountains...
Stay up to date with our latest news on Facebook, Twitter and Instagram.