Beauty and wellness on your Morzine chalet holiday
Treat yourself this summer with an idyllic getaway staying in a Morzine chalet. Of course, there are many outdoor activities to get involved with but sometimes we are certainly entitled to a little bit of me time. Take a well-deserved break from the children or the mayhem of life and enjoy the tranquillity of the mountains.
Morzine offers a variety of wellness services such as spas, beauty treatments and yoga classes. Let us tell you a little more about them …
Spas in Morzine
Nestled along the south side of the Morzine Valley, the 4* Dahu Hotel & Spa offers guests the wellness experience they have been searching for. It has both an indoor and outdoor pool, a whirlpool with a view of the village and a multijet shower cabin to enjoy with friends or your partner.
The Séréni-Cimes Spa is based in Les Gets. It's a cosy, intimate wellness space housed in a traditional mountain chalet. There is a traditional aromatic steam room, Kneipp foot bath, multi-coloured meditation sauna and multi-sensory experience shower.
The Chamois d'Or is home to the Les Gets Luxury Spa. It's one of our favourite places to enjoy a hot stone massage before plunging into the swimming pool. There is also the opportunity to take relaxation to the next level, kicking back under the glistening starlit ceiling. And that's not all! From bubbling jet pools, saunas to therapeutic hammams, the Chamois d'Or really has it all.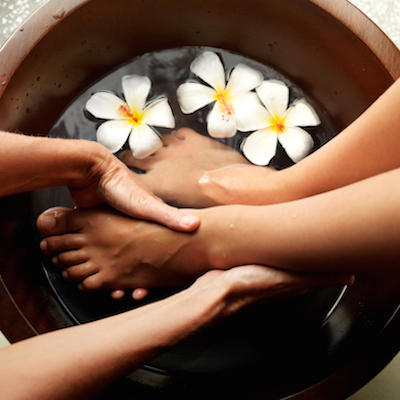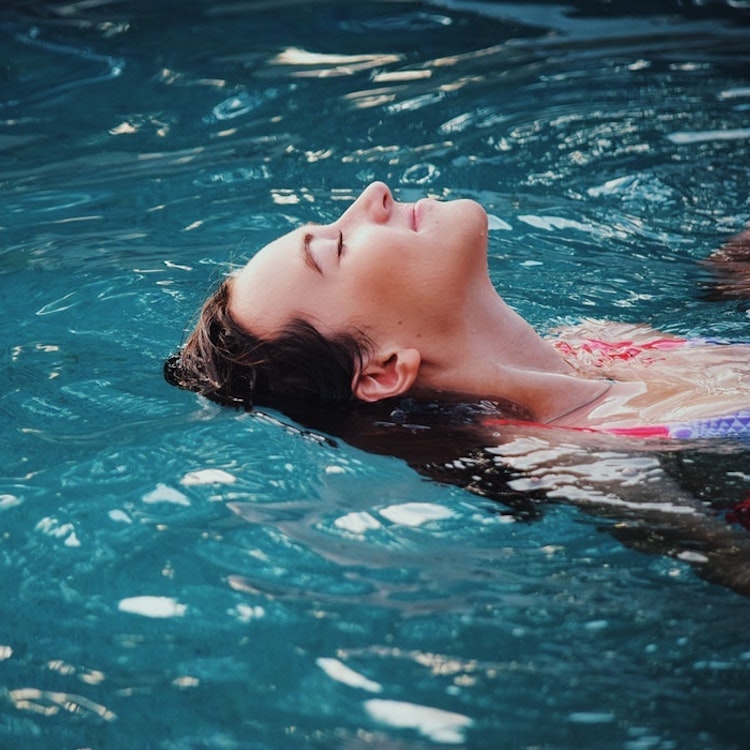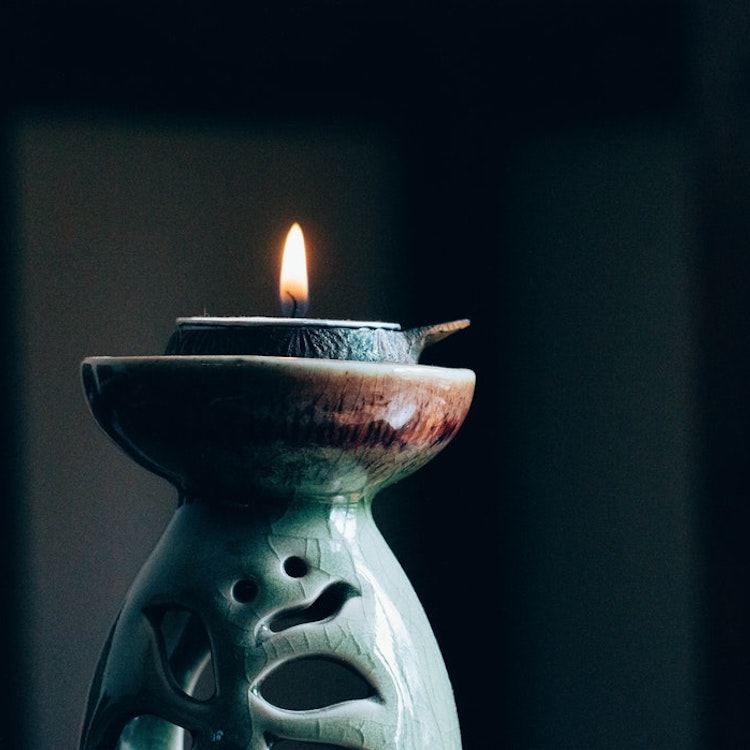 Massages in your Morzine chalet
Experience a massage from the comfort of your own chalet in Morzine or Les Gets. Mobile Mountain Massage have a fully trained team of professional and fully insured therapists that will come to you, offering a range of massage treatments to suit your needs.
Had a long day climbing, biking, hiking or any other mountain activities? Mountain Rehab specialises in sports and deep tissue massages using tension-releasing techniques to get you back to your best self! Again, they will happy to come straight to your chalet in Morzine so you don't need to worry about a thing!
Beauty treatments in your Morzine Chalet
From nails, waxing to facials and much more … Kerri McAuley is the go-to girl for all your beauty needs. You can visit her beauty room in the centre of town, or she can come to you in the comfort of your own chalet.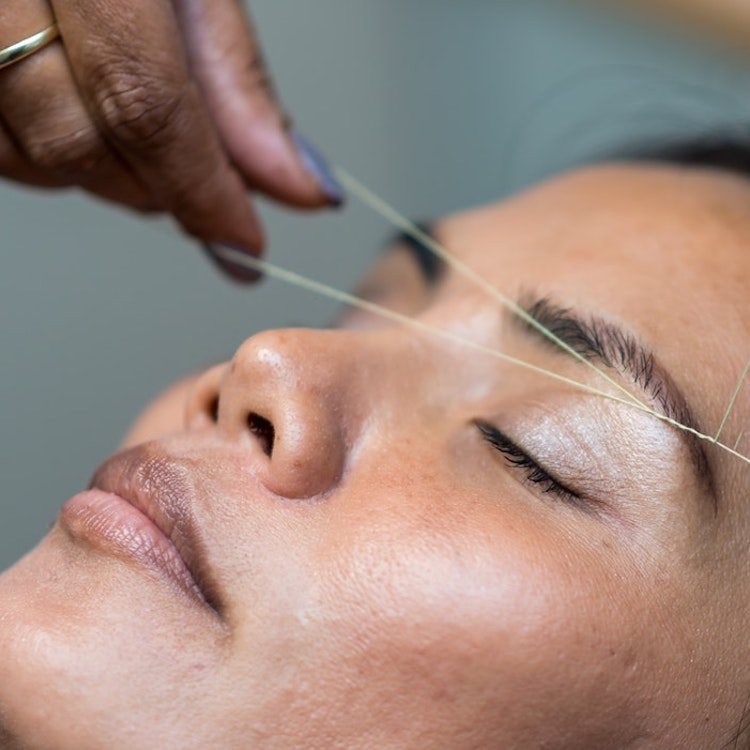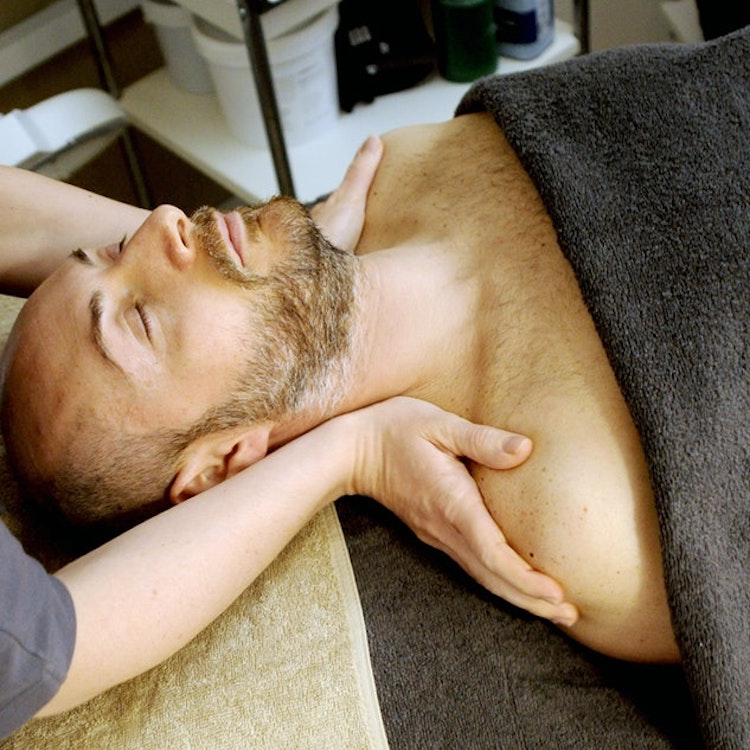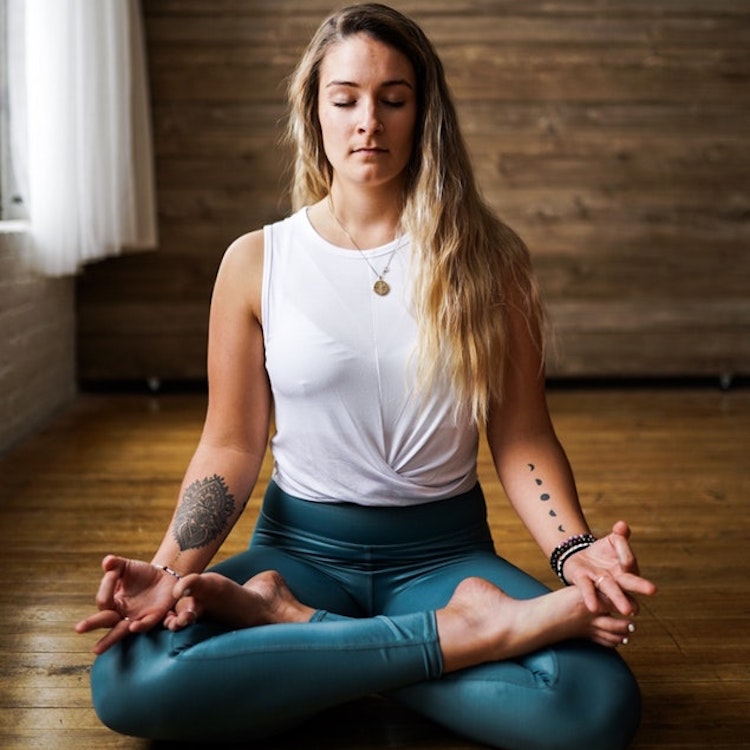 Yoga classes and zen workshops in Morzine
Holly Saxton is a fully qualified yoga instructor with a great love of the mountains. Her classes take place at Mountain Rehab starting from July 3rd.
There will be two classes taking place on a Wednesday;
9.30 – 10.30am // morning flow // warming, dynamic and grounding – all levels welcome.
6 – 7pm // slow flow (restorative) – unwind, stretch out, a good class for beginners.
Emily Ruth has travelled around the World, learning and exploring Yoga in Queenstown, training in the Himalayas in India, teaching in Morzine, Whistler and Fernie, and has now returned to France to continue her Yoga journey. Emily's classes take place throughout the week (morning & evening sessions) between Tuesday & Saturday.
Nicole (Strength & Serenity Yoga) is another yoga instructor here in Morzine.  She trained in Bali with an Australian yoga school and combines her training with years of practicing yoga with knowledge of the body and how it moves thanks to her other job as a massage therapist. Look out for classes you can join on her facebook page.
Fitness
Get those endorphins flowing from some feel-good exercise. There is no denying that high you feel after a run or a swim, right? Here in Morzine, the mountains really are your playground with Buzz Fitness. They run all kinds of fitness classes throughout the week from lake swimming, spinning to suspension training. If exercising is your remedy then make sure to get signed up!
Whilst we're on the subject of fitness, why not embrace the breathtaking landscapes and glorious weather of the French Alps by taking a hike. There are all levels of routes around the mountains for beginners or experienced hikers. If you might require a guide, be sure to get in touch with Live Breathe Hike. For tips about our favourite routes, keep your eyes peeled for our coming blog posts!
These are just some of our favourite ways to feel good in Morzine. Of course, everyone has their own preference of how to embrace wellness in the mountains. Let us know how you like to relax and we can help to organise it for you during your stay with us. 
Do you have any further questions?
Get in touch with our sales director Jess today on +44 7739 692 908.
Contact Jess by phone, Whatsapp or email and she'll be happy to help organise your next alpine holiday.
Other Blogs That Might Interest You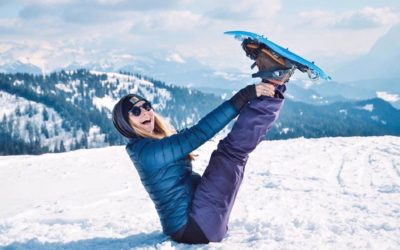 Last week the wonderful Nicole (Strength & Serenity Yoga) and Emily (E m il y R u t h Y o g a) told us about the benefits of yoga and how it's a great way to prepare our minds and bodies for our next ski holiday. In this blog, Morzine's pilates goddess, Georgie...
Stay up to date with our latest news on Facebook, Twitter and Instagram.