Our best bits of the summer season in Morzine
It feels like yesterday that the snow was just beginning to melt off the mountain peaks and the flowers began to bloom. Spring then turned into summer and our plans in the sun were in full swing.
Although it's gone fast, we've managed to squeeze a lot in and our 2019 summer season in Morzine has been one we will never forget. So without further ado, here's what we have been getting up to …
Hiking AND SPECTACULAR VIEWS
Known for being one of the most beautiful parts of the world, we weren't disappointed by the sensational mountain views over the summer season in Morzine.
We made the most of the great weather and embarked on many fantastic hikes around the Portes du Soleil. We made amazing memories and had lots of giggles, even through the most challenging of routes. As a team, we always made it to the very top with encouragement from friends and the promise of a beer at the end of the day. I must say, the views were always worth the climb (and the beer seemed to be extra tasty).
Although the mountains in the day time always looked out of this world, in our opinion, you just can't beat a sunset view. In fact, you can … a sunset view and a BBQ! A memory we will never forget from our 2019 summer season in Morzine was taking a BBQ, some delicious food, our favourite drinks, the best company and our questionable dance moves up the Joux Plane for an evening of laughter, music and serious appreciation of the beautiful place we live in.
whitewater rafting
Whitewater rafting was one of our favourite activities this summer season in Morzine! Having never done it before, we weren't really sure what to expect. From plunging into the river from high rocks to working as a team to beats the rapids, it really was a day to remember.
Take a look at our rafting blog to find out more about our adventure on the river Dranse.
hanging out by the lake
A day by the lake is a day for chilling! After topping up our tan in the sun, the perfect way to cool off was by taking a dip in the lake. By the end of the summer season in Morzine, Sam had even managed to swim both lengths in record time.
From volleyball games, countless BBQs and lots of hammock naps, a day up at Lac Montriond will always be a fond memory for us!
We also loved to visit the lake in Les Gets and even conquered the wibit waterpark… it's not just for children you know. I think it's fair to say we all slept very soundly that night!
Biking
Other than appreciating the spectacular mountain views on our hikes, we also loved biking. From endurance to downhill, experiencing the mountain on wheels is very popular during the summer season in Morzine.
The team gave it their all, nailing the black runs and jumps higher than our staff chalet!
Wondering where we got those wonderful shirts from? Go check out one of our local boys' mountain biking clothing site; Stogies or on Facebook.
trips around morzine
 Although there is a crazy amount of activities to get involved with throughout the summer season in Morzine itself, it was also great to go on mini road trips to visit the surrounding towns!
Some of our favourite adventures were; hiring a pedalo and exploring the town of Annecy and swimming in Lac Leman before splashing out at the Chinese buffet in Thonon (it deserves a mention and the pun was intended). We will also never forget getting lost in the medieval streets of Yvoire with a camera and capturing the charm of our favourite picture-perfect towns.
events at l'aubergade
Last but definitely not least, the events at L'Aubergade have absolutely made the evenings of our 2019 summer season in Morzine.
From dog shows, boozy sports days, tiny bike competitions, bonkers bingo and the sausage and cider festival to the weekly pub quiz … we have had an absolute blast attending all of Will's events and won't forget all the fun we had!
We are already looking forward to seeing what he has up his sleeve for us this winter and we're sure he won't disappoint! Keep an eye on our Facebook page as we will be sharing any upcoming events we will be attending throughout winter and would love for our guests to come along too!
We can't believe summer is coming to an end and we would like to say a big thanks to our guests for being so great. We hope you all enjoyed yourselves as much as we have and we're already looking forward to summer 2020! In the meantime … we'll be digging out our skis in just a couple of months and hope to see you on the slopes.
ready to book your next holiday?
Get in touch with our sales director Jess today on +44 7739 692 908.
Contact Jess by phone, Whatsapp or email and she'll be happy to help organise your next alpine holiday.
Other Blogs That Might Interest You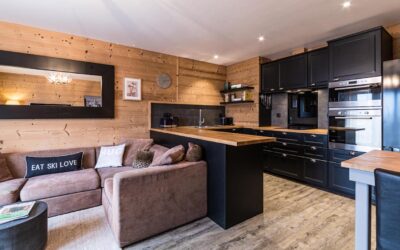 The sun is out, bars and restaurants are open, the lake is warm and the smell of delicious BBQs is wafting through the air here in Morzine. Summer has arrived and after a bit of a rocky year (to say the least), we are more than grateful to be enjoying the mountains...
Stay up to date with our latest news on Facebook, Twitter and Instagram.