These are uncertain and difficult times for everyone but that doesn't mean we can't give ourselves something to look forward to! If you've been daydreaming about your next holiday to Morzine & Les Gets over the past few weeks during lockdown then now is the time to turn that dream into a reality and book with confidence.
You may be hesitant to make a new booking for Summer 2020 or Winter 2020/21 given the current circumstances and we certainly don't blame you. But that's why we've created a new set of temporary booking terms, which offer great flexibility and provide you with the peace of mind you deserve. These new terms allow you to book with confidence now so that you can secure the dates you want for your next holiday to Morzine & Les Gets, without taking any risks…
Summer 2020
Bookings for Summer 2020 will benefit from the following flexible terms … 
the option to postpone your holiday within the same season;
eligibility for a full refund if Government restrictions prevent you from travelling;

a delayed timeline for balance payments.
Full details of our Temporary Booking Terms: 2020-Summer can be found here
The new planned opening date for lifts across the Portes du Soleil this summer is 4th July 2020 and we've recently learned that the team at Pleney are hoping to open on 27th June if they can. Life may not have returned to normal just yet but we're certainly starting to see the light at the end of the tunnel! 
Winter 2020/21
Bookings for Winter 2020/21 will benefit from full refundability up to 1st September 2020 … 
book now to secure your dates and pay our normal 30% deposit;
cancel for any reason and receive a full refund;
we will only charge our standard £80 cancellation fee.
Full details of our Temporary Booking Terms: 2020-Winter can be found here
Easyjet are offering fantastic rates on winter flights to Geneva at the moment so why not make the most of it and save while you can (there has to be a silver lining somewhere)?!
If you're feeling fed up with confinement and you, like us, want to start looking ahead to better times then please contact our Sales Director, Jess today to get the ball rolling on your next Alpine holiday. Could there be a better way to spend your time in lockdown than by planning a wholesome escape to the mountains? We think not!
ready to book your next holiday?
Get in touch with our sales director Jess today on +44 7739 692 908.
Contact Jess by phone, Whatsapp or email and she'll be happy to help organise your next alpine holiday.
Other Blogs That Might Interest You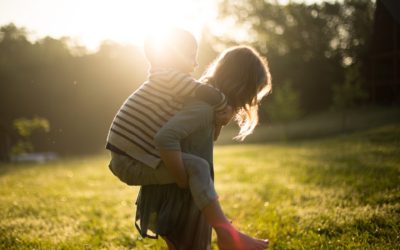 We already know winter is a great time to visit the Portes du Soleil with children... but have you ever thought about holidaying in the mountains with us in summer? Unsurprisingly, there are plenty of ways to take advantage of those long warm days and light nights in...
Stay up to date with our latest news on Facebook, Twitter and Instagram.