How pilates can prepare you for your ski holiday
Last week the wonderful Nicole (Strength & Serenity Yoga) and Emily (E m il y R u t h Y o g a) told us about the benefits of yoga and how it's a great way to prepare our minds and bodies for our next ski holiday.
In this blog, Morzine's pilates goddess, Georgie Kennington, is going to explain why pilates is another brilliant exercise to get us ready for those mountain activities we all love!
Read on to find out what Georgie said…
Photo Credit:

1 & 2) Sadie Aldridge 3) Sam McMahon
Georgie kennington
Georgie is available to come to any of our chalets, or you can join one of her classes!
What are the main benefits of pilates?
Pilates gives you a huge amount of benefits ranging from better mobility, strength, flexibility, focus, balance as well as helping you feel connected to your breathing and wellbeing. It gives you skills and mobility that we then bring into our daily lives whether it be simply walking the dog, or training for a sports event. Pilates is also essential for preventing injury, offering you more knowledge and building strength where you need it to try and prevent injuries from happening. On the flip side, Pilates is also a fantastic tool for rehabilitation, regaining mobility and strength carefully after an injury.

How is Pilates different from stretching or other kinds of fitness?
Pilates is a full body workout. One of the main focuses is on the connection to your 'Powerhouse' – essentially your abdominals, but also what we call your 'Pilates box' (from your shoulder to shoulder and hip to hip). We are always bringing the work back to the powerhouse to create as much strength and economical movement as possible in the body resisting our own body weight and working against gravity. Pilates specifically works on building strength and stretch in unison to ensure that stability and longevity is built up around the mobility that you are creating. It is very important to build up strength and stamina in your muscles and joints to create long term mobility and flexibility, otherwise it goes as quickly as it comes, and although it feels good at the time, it does little in the long term.
can anyone do pilates?
Yes! Anyone can do Pilates! It was designed by Joseph Pilates who was also a lightweight boxer, he opened his studio next to a ballet school in New York City which is why it has the stigma of only being for a specific demographic, but it really is for EVERYONE! I have taught fitness professionals, to paraplegics, to 80 year olds and there is something for everyone! If you're not flexible, Pilates gives you flexibility and mobility (along with strength) and if you're flexible, Pilates gives you the stability and strength that you need.
how often do you suggest doing pilates?
Joseph Pilates advised to do Pilates 4 times a week to really feel and see the benefits. That is a big commitment, so if you are able to fit 1 -2 times into your week, then you will still feel huge benefits but it might just be a slower progress. Like with any skill and practice – the more you do it, the more you get out of it!
Photo Credit: 1) Sam McMahon 3) Sadie Aldridge
how do the benefits of pilates help with skiing?
There are so many benefits for skiing and snowboarding and a lot of the Pilates fundamentals are actually very similar for snow sports as well. Your balance is improved by having strong abs. You want to feel strong in your powerhouse so you can focus on your weight being over the arches of your feet, and weight slightly forwards to have a steady stance. With a good Pilates practice, your body and joints are stronger and have better mobility. This is essential for keeping your legs flexed and strong while skiing so that you can absorb the terrain better. Also when you inevitably fall, or twist in an unexpected way, you are prepared and equipped to be able to react and recover better rather than if you had no awareness at all. Pilates keeps your whole body strong and mobile and if you practice all year round – you are ready to get back on the slopes at any time!
Like yoga, pilates is the perfect exercise to practise at home and what better time to start than the present! Georgie has a number of online classes running which you can find more information about on her Instagram or Facebook Page.
Now 'operation mountain sports body' is in motion, it's the perfect time to get your next ski holiday in motion too. Take a look at our temporary booking terms so that you can book with 100% confidence.
If you missed out on our catch up with Nicole & Emily about the benefits of yoga, you can find it here: https://www.morganjupe.co.uk/2020/05/benefits-of-yoga-skiing/
ready to book your next holiday?
Get in touch with our sales director Jess today on +44 7739 692 908.
Contact Jess by phone, Whatsapp or email and she'll be happy to help organise your next alpine holiday.
Other Blogs That Might Interest You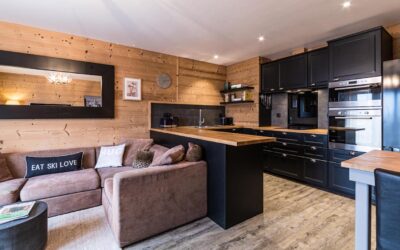 The sun is out, bars and restaurants are open, the lake is warm and the smell of delicious BBQs is wafting through the air here in Morzine. Summer has arrived and after a bit of a rocky year (to say the least), we are more than grateful to be enjoying the mountains...
Stay up to date with our latest news on Facebook, Twitter and Instagram.