Conquering cols in and around Morzine
With summer fast approaching we can't get
cycling in Morzine
off our minds, and there's no better time to complete your goals and conquer those cols than the present.
Our friends at Buzz love cycling in Morzine, and are out on their bikes nearly every day (you're more than welcome to join, check below for details) and have kindly put together some information about three of the most popular in the area.
Col de Joux Plane – Cycling in Morzine
The infamous climb that has been included in local stages of the Tour de France can either be summited from Samoëns or Morzine, linking the two on a very scenic road that is shut during the winter. The col sits at 1691m above sea level.
From Samoëns, you'll need to prepare yourself for an unrelenting climb of 11.6 km. The road kicks up at the beginning at 12% and then averages at 8.5%. The scenery is stunning with magnificent views over towards the Grand Massif. The last few kilometres in the woods might seem like they'll never end, but when you finally break out of them, the views of Mont Blanc are glorious and well worth the sweat (and maybe tears).
Don't relax too much as you'll need a little more energy to bring you back up to the Col du Ranfolly before the long, steep descent back in to Morzine.
From Morzine, the climb is a fraction more forgiving but it's definitely still not for the faint hearted. The first few kilometres are at 10/11% before averaging out at 9% through forests. This route though provides a few moments respite with a minor descent above the Fys chairlift and the odd 'flatter' section in the woods giving it an average of 6.5%.
This summer, some of the Buzz team have even done the double in one day…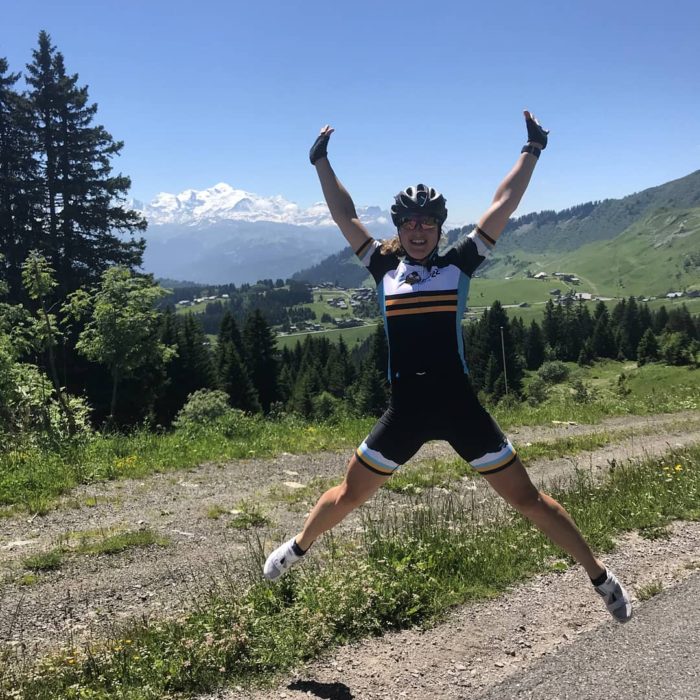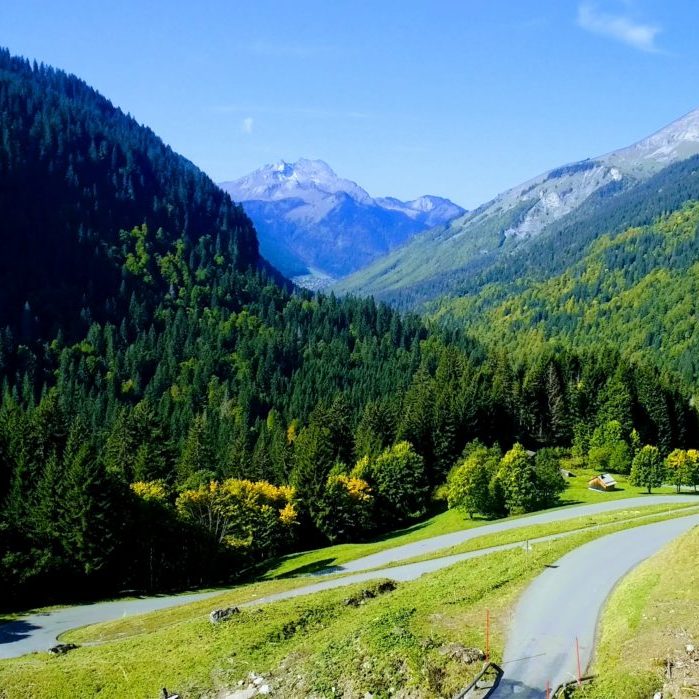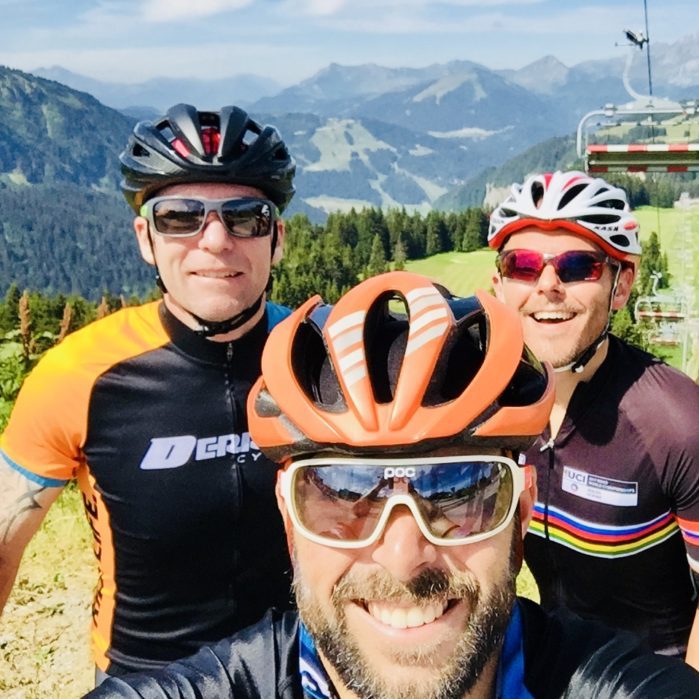 Col de Ramaz – Cycling in Morzine
Col de Ramaz lies at 1619m and links Mieussy to Morzine with Praz de Lys in between. You can either go via the Col de L'Encrenaz, or Les Gets.
From whatever direction you choose to conquer this col, the views at the top are breath-taking and never get old.
The climb from Mieussy winds you up to the top over 14km with a total climb of 960m. There is no aggressive start but a steady climb for the first 5-6km before it starts to really pull. The steepest section is around the infamous tunnel, which when descending you need to be wary of too, as it wiggles round a few tight bends. Here you're pedalling up at 11%. It then flattens out for the last few kilometres, bringing you to the top. The moment you come round the corner and Mont Blanc is sitting there waiting for you, you know it's been well worth the effort.
Descend through Praz de Lys and turn left to climb up to the Col de l'Encrenaz (undulating through woods with a couple of hairpins thrown in for good measure!) before descending down to Morzine to make a loop.
From Morzine, you need to ascend 6km at an average of 8% to Col de l'Encrenaz (1432m) before descending to the Praz de Lys road. The climb is tough to start, then a fraction easier for 3km, easier again for 1km, before ramping up for the final kilometre to the top.
Once you hit the Praz de Lys road, the climb is steep winding through woods before popping you out at Praz de Lys where the road mellows to the top.

Col de la Joux Verte – CYCLING IN MORZINE
When it comes to cycling in Morzine, this is a local favourite, especially climbing from Montriond, past Lac de Montriond, up through the Goat Village and Les Lindarerets. Once you've reached the Col de la Joux Verte, why not turn left to Avoriaz for an extra bit of climbing (you've come that far, you might as well get to the top!)? Or turn right and follow the road, which is quite technical, back into Morzine.
You can either get to Lac de Montriond up the main road or head on a more scenic ascent, wiggling up through Le Lavanchy. Once you're at the lake, the climb is tough up to the Goat Village, offering a grind of 3.3km at 9%. Be sure to look back at the view of Lac de Montriond and Roc d'Enfer in the distance. The climb from there up to the Col de la Joux Verte is stunning, through woods, winding up at a more comfortable gradient.
Ascending from Morzine and up the Route d'Avoriaz, the climb is not as scenic, but you'd be doing it for the challenge and to conquer that goal. The switch-backs offer 8,8km at 7%. Once out the woods and past the houses, the hardest part is over with the final 5km taking you up along the cliffs towards Avoriaz.
To find out about latest updates and timetables, take a look at their Facebook page: Buzz Performance 
OR community page: Buzz Community
An official timetable with regard to cycling in Morzine this summer is still being assessed and a programme will be confirmed as soon as possible!
For June there is as follows:
Saturdays – Group ride, 100km, somewhere a bit new and further afield. 9am leave Palais des Sports, Morzine and return to Morzine. (20th June Le Mole)
Mondays – Beginner ride. 50-60km. Skills and drills. 09h30 meet Palais des Sports (29th June)
Wednesdays – Introduction to cycling in Morzine, Skills and drills, they'll be progressive so ideal to attend both. (24th June, 1st July)
ready to book your next holiday?
Get in touch with our sales director Jess today on +44 7739 692 908.
Contact Jess by phone, Whatsapp or email and she'll be happy to help organise your next alpine holiday.
Other Blogs That Might Interest You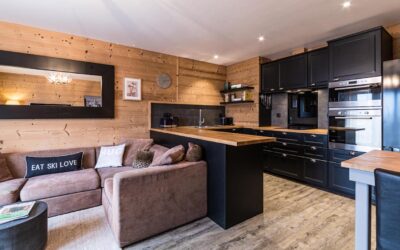 The sun is out, bars and restaurants are open, the lake is warm and the smell of delicious BBQs is wafting through the air here in Morzine. Summer has arrived and after a bit of a rocky year (to say the least), we are more than grateful to be enjoying the mountains...
Stay up to date with our latest news on Facebook, Twitter and Instagram.