Non-Skiing Activities in Morzine
If skiing or snowboarding is simply not your thing… snow worries! Whether you love to relax or you're a true adrenaline junkie, no matter how you choose to spend your winter holiday there are loads of non-skiing activities in Morzine for you to enjoy during your stay at the heart of the Portes du Soleil.
On the Ice
The first of our favourite non-skiing activities in Morzine is the outdoor ice skating rink which is renowned for its music, lights and guaranteed fun. Located in the centre of town, the 30x15m ice rink is easily accessible, open every day during winter and guarantees a great time for all ages. The carousel is just next door so it's perfect for keeping the kids entertained after ski school!
Morzine also has a large indoor ice skating rink, which is home to the local ice hockey club and open to the public every weekday. Catch The Penguins in action most Wednesdays and Saturdays throughout the season.
Snow Shoeing
Snowshoeing in the Portes du Soleil is a fantastic way to appreciate blue skies and spectacular views on the mountain without skiing or snowboarding. Snowshoes help you to navigate your way through deep snow without sinking at every step. Unleash your inner adventurer and explore the less well-trodden paths in and out of the woodlands with one of the local guides.
Tobogganing
Tobogganing is one of our favourite non-skiing activities in Morzine. And it isn't just something to do with the kids after ski school, it can be great fun for adults too! Here in Morzine you can head up the mountain after the slopes have closed for the day, hop on your toboggan and slide your way down with the twinkling lights below. Why not make it a race amongst friends? Loser buys the first round!
Snowmobiling
Snowmobiling is a fun, fast, exhilarating and definitely one of the non-skiing activities you shouldn't miss out on in Morzine-Avoriaz. Available each evening from 5.30pm to midnight, you'll have the mountains to yourselves as you explore the stunning landscape in a completely new way. If you're feeling adventurous you can drive your own snowmobile but if you'd rather take a back seat then that's fine too. Let a guide do the hard work while you soak in your surroundings and enjoy the experience.
Husky Sledding and Horse-drawn Sleigh Rides
Horse-drawn sleigh rides are a fun way to get around, especially if you're visiting during the build-up to Christmas. Trot around the twinkling town and get in the true festive spirit.
For a bit more adventure, you can be in charge of your own sledge and a team of excitable husky dogs as you follow a guide through the forest paths. It's great fun but certainly not for the faint-hearted! Be prepared for a pretty tough work out and a completely unique experience.
In the Sky
Take in the snowy peaks and glorious scenery from a different point of view, from the sky! Paragliding (known as parapenting in France) is the most common way to experience the Alps from above and it's accessible for everyone with both tandem and solo flights available. If you've never tried this before then Morzine is a great place to start.
Spa
Morzine-Les Gets is home to many spas where you can indulge in pure relaxation and maybe even get that sports massage you've been needing. With a wide range of beauty treatments available you can be pampered to no end and refresh yourself for another day on the slopes.
Even better, when staying in a Morgan Jupe chalet you can have the spa come to you! After a relaxing massage, facial, manicure… (the list is endless) you can continue relaxing in the hot tub or the sauna, or both! You're on holiday, you deserve to treat yourself.
Yoga, Pilates & The Gym
Stretch it out after a day on the slopes with a yoga or pilates class. Join a group at the studio or have a private session in the chalet! Mountain Rehab operates a well-equipped gym in the centre of town with all the facilities you need to keep up with your normal fitness routine while on holiday. Grab a weekly pass and work off all the yummy mountain lunches.
And More…
Aside from winter activities and pamper days, there are many other non-skiing activities most of your time in Morzine. When in France, it would be rude not to enjoy a spot of wine tasting. At Morgan Jupe we offer the most extensive wine list of any chalet holiday. Why not stock up and enjoy them throughout your stay with us?
And what goes better with wine than cheese? In the town of Morzine, you can attend a class on cheesemaking, we're not joking, it's a thing, and we love it!
Still haven't booked your accommodation with Morgan Jupe? Get in touch and we will be more than happy to organise any of these fun activities for you.
would you like to book?
Get in touch with our sales director Jess today on +44 7739 692 908.
Contact us at any time by phone, Whatsapp or email and will be happy to help organise your next alpine holiday.
Other Blogs That Might Interest You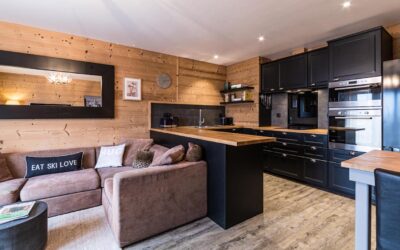 The sun is out, bars and restaurants are open, the lake is warm and the smell of delicious BBQs is wafting through the air here in Morzine. Summer has arrived and after a bit of a rocky year (to say the least), we are more than grateful to be enjoying the mountains...
Stay up to date with our latest news on Facebook, Twitter and Instagram.