Ski touring with peak snowsports
This winter may have begun a bit differently and we may have to wait a little longer to find out when the ski lifts can open, but in the meantime we're making the most of the snow and enjoying some of our other favourite mountain activities such as; snowshoeing, sledging and of course ski touring in Morzine.
We thought we'd speak to the experts so this week we caught up with our partners at Peak Snowsports and asked them their tips on ski touring in Morzine and what their favourite routes are. Read on to find out what they said… 
Picture 1 & Picture 3 by Peak Snowsports
what is ski touring?
Ski touring is the combination of ascending and descending on skis or a snowboard in the back-country or off-piste areas. You are able to easily travel to parts of the mountain that aren't accessible by ski lifts. Using synthetic material (skins) that fit to the underside of your ski or board and "touring" bindings that allow you to essentially walk or "skin" up the mountain. These "skins" are then removed, and bindings set into descent mode for the enjoyable downhill.
Within a couple of hours of skinning you are in the remote back-country, where you will be able to ski first tracks and perhaps even see some of the natural wildlife. Once you find your pace and rhythm the options on where to go are endless.
can anyone go ski touring?
Yes, anyone can go ski touring and give it a go. However, prerequisites include general fitness that allows you to ski or ride all day and skiing or riding ability to descend red run level terrain comfortably and confidently.
A lot of people say why would you hike up when you can take the lift up?
It is truly amazing to walk through a snowy forest, a true winter wonderland. The reward you get from skinning up to a point where no one has been with unbelievable views.
You clear your head from the world, your phone, the internet and focus on the one thing – which is one step at a time to the summit. Once you reach the top, you start changing your gear to descent mode and take a step back, live in that moment.
WHAT EQUIPMENT IS NEEDED?
Here is a run through of some of the kit that we would recommend or some kit that you might expect to see while touring for skiers:
Skis – You can use normal all mountain skis but a lot ski tourers end up using a much lighter ski, for the ease of hiking up. 

Bindings – There's a couple of different options with bindings. You can get a frame touring binding which is basically a normal alpine binding that pivots at the toe, so you are able to lift your heel and stride more efficiently.
Option 2 is a pin binding. This is a much lighter set up, but you have to make sure your boots are compatible with the binding and they might feel a little unstable if you're used to heavy alpine bindings.
Boots – You can use normal alpine boots if you don't have the option of touring ski boots. For the best comfort and freedom of movement, having a boot that has a walk mode on them is super nice. It allows you flex forwards and backwards, making touring much more enjoyable. Most touring boots have the pin binding technology and a grippy walking sole, for any exposed rocky ridges.
Skins – Skins are like carpet which we temporarily stick on the bottom of our skis / boards. Skins are made up of lots fibrous hair, that allows us to slide in a forward direction when you take the stride and grip when you retract or halt. Surprisingly grippy!!!
Avalanche kit – Essentials include a shovel, probe and transceiver. Your shovel and probe would be stored with quick access in your backpack, and we would normally have our transceiver on our bodies ready to use if there was an avalanche.
Backpack – A good backpack that can store all your kit for the day and that fits nicely on your back is essential. A day tour size would be up-to 30L. In our backpack we would also have spare clothing, sun cream, water, food, first aid kit, gaffa tape, multi tool, navigation tools, head torch and a few other bits to be prepared for all eventualities.
Clothing – At PEAK Snowsports we wear a lightweight Gore-Tex shell jacket and pants with a layering system of merino wool base layers and mid layers, plus a goose down jacket for insulation.
Sometimes the weather can change pretty quickly, so having gear that can withstand blizzard conditions is really important. Keeping it light weight will make the going up a lot easier too. Pack a spare top and gloves for the summit as you can get cold pretty quick at the top. A light weight down jacket is essential for us!
Picture 4 & Picture 6 by Peak Snowsports
Is it important to have off-piste safety and avalanche awareness tuition?
- Do you run these courses? 
Ski touring is mostly enjoyed in remote areas, back-country and away from the patrolled ski area. It can take a little while for rescue services to get to you should things go wrong.
Having a deep knowledge of off-piste skiing is so important. Being able to read terrain, maps, the snowpack, understanding weather systems and what to do in avalanche or injury situation can be lifesaving.
At PEAK Snowsports we run regular avalanche awareness and ski touring courses. On these courses we will cover all the basic like, setting up your gear, skinning technique, route planning, reading the snowpack, avalanche safety, descending routes, accident protocol and much more… If you have the ability to ski a red piste in variable snow, then these courses could be perfect for you.
For more information on these courses please drop us an email here: hello@peaksnowsport.com or you can book your ski touring lesson directly through our website: https://www.peaksnowsports.com/mountain-experiences.
What are Peak's favourite ski touring routes in the Portes du Soleil?
We have ski toured a lot round the Portes du Soleil, but we have a few local favourite tours. Some are harder than others but all achievable in a day, with easier or harder routes down.
Col Ratti – The back side of Mont Chery is a really nice starter tour. Achievable in a couple hours for the full tour. Amazing views of Mont Blanc from the top, on a sunny day it is amazing! Full off-piste skiing all the way down.
Col du Cou – A longer slightly harder tour, which takes about 4 hours with a couple of breaks. You start from Morzine and tour all the way up to the French/Swiss boarder. You can either ski into Switzerland from there or back down to Morzine, where the beers are chilling and waiting for you. Full off-piste skiing all the way down.
Pointe de Chalune – More of a full day tour, pretty mellow start and getting hard slightly steeper as you go up. Don't be fooled by the fake summit. Full off-piste skiing all the way down! An amazing day out on a sunny day!
Col du Pic à Talon – A longer tour to an exposed summit. You definitely want to give yourself a day for this one, so you can take your time descending down through the steeper narrow corridors available. I would recommend taking a guide for this tour.
Follow our Instagram page for more tours: @peaksnowsports
This season is the perfect time to start ski touring and learn something new. Lifts are still currently closed, and we are ski touring every day!
Please don't hesitate to get in touch for any more information.
TEAM PEAK
ready to book your next holiday?
Get in touch with our sales director Jess today on +44 7739 692 908.
Contact Jess by phone, Whatsapp or email and she'll be happy to help organise your next alpine holiday.
Other Blogs That Might Interest You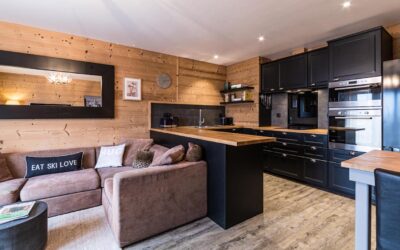 The sun is out, bars and restaurants are open, the lake is warm and the smell of delicious BBQs is wafting through the air here in Morzine. Summer has arrived and after a bit of a rocky year (to say the least), we are more than grateful to be enjoying the mountains...
Stay up to date with our latest news on Facebook, Twitter and Instagram.