Covid 19 Safety Measures and Cleaning Procedures
As you may already know, there have been strict measures put in place so that everyone can enjoy a safe and
socially distant holiday
in and around Morzine this summer. Here at Morgan Jupe we are also taking the current COVID-19 situation very seriously and following public health authorities' guidance to ensure our guests are as safe as possible and can comfortably enjoy their stay with us.
Read on to find out more about how we're doing this…
cleaning procedures
In addition to our normal cleaning procedures our staff will be carrying out extra deep cleaning measures during each property changeover.
Here are a few things to note;
inside our properties
Unnecessary items will be removed from the property and the premises will be well ventilated during cleaning. Extra special attention will be paid to surfaces regularly touched by guests, such as light switches, remote controls, lamps, drawer handles etc.
All crockery and kitchen utensils will be put through the dishwasher, all surfaces will be disinfected and any condiments from previous guests will be thrown away (we encourage guests to take open food items home with them to avoid wastage).
Fabric disinfectant will be used on soft furnishings and all games and books will be wiped down. Any magazines or other literature will be replaced for each new group of guests. Our welcome book will be left open and you will be able to scan a QR code in order to view our local guide and other useful information digitally on your own device.
All toiletries will be removed from the bathroom and replaced for new guests and everything will be disinfected including any handles and toilet brushes.
outside our properties
Hot tubs will be emptied and deep cleaned fully on departure day, all outdoor furniture will be cleaned and disinfected and special attention will be paid to outdoor light switches and handles.
arrival and departure measures 
Contactless check in/out option
In the summer, all of our accommodation is self-catered, so any contact with our staff is kept to an absolute minimum. We can offer a completely contactless check-in/check-out at most of our properties if necessary and our resort manager will be available on the phone throughout your stay to ensure you have everything you need.
regular check in/out measures
When welcoming guests our staff will ensure compliance with barrier gestures and the safety distance of 1 meter. Both our staff and guests will be required to wear a mask.
A property tour will be given to just one member of the party. Keys will be disinfected and left out for guests.
Payments and invoices will be paid by card remotely as much as possible to avoid unnecessary contact.
Currently we work to a 10:00 departure and 16:00 arrival time. However, to ensure we can do our job as well as possible, we may ask that guests check-in slightly later and check-out slightly earlier than normal on occasion.
We understand the situation is a bit different to what we're used to, however, we would like to reassure all of our guests that we are very much open for business as usual. Our only request is that our guests follow our lead by example policy of hand washing thoroughly every hour, catching coughs or sneezes in a tissue and by reducing handshakes and other physical contact as well as exercising social distancing.
We hope you're looking forward to being back in our beautiful mountains this summer and we very much look forward to welcoming you!
ready to book your next holiday?
Get in touch with our sales director Jess today on +44 7739 692 908.
Contact Jess by phone, Whatsapp or email and she'll be happy to help organise your next alpine holiday.
Other Blogs That Might Interest You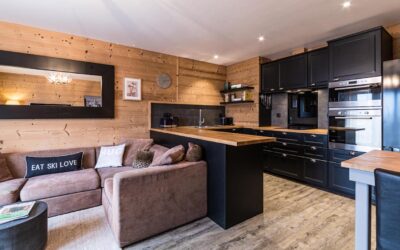 The sun is out, bars and restaurants are open, the lake is warm and the smell of delicious BBQs is wafting through the air here in Morzine. Summer has arrived and after a bit of a rocky year (to say the least), we are more than grateful to be enjoying the mountains...
Stay up to date with our latest news on Facebook, Twitter and Instagram.