Book your 2021 summer holiday in Morzine
Winter isn't the only season we love in the mountains. Spending summer in Morzine is really quite a special experience and we'd LOVE to share it with you this year!
Of course, we're not exactly sure how travel is going to look for the coming summer, but not to worry! Our Covid Policy and Flexible Booking Terms mean that you can book your next holiday with absolute safety and confidence.
Other than the fact we all deserve something to look forward to at the moment, read on to find out why you should get the ball rolling with your 2021 summer holiday in Morzine…
flexible booking policy for summer 2021 in morzine
During these uncertain times, we want you to have peace of mind and be able to book your next Morgan Jupe holiday without any worries!
 That's why with our covid policy we will provide a 75% refund if, on your booked arrival date, a government restriction is in place that would either prevent you from travelling to your accommodation with us or prevent us from accommodating you.
 We are also offering our guests the option to choose 'flexible booking' when they book their 2021 summer holiday in Morzine. This means ultimate flexibility in the event that you choose to cancel your holiday for any reason ahead of your stay. If you choose to book on a flexible basis, you will be able to cancel up to 14 days ahead of your arrival and receive either a credit for the full booking amount or a refund for 75% of the booking amount.
 If you have any questions about our flexible booking terms please contact Sales Director Jess on jess@morganjupe.co.uk or by phone on +447739692908.
Summer activities in the mountains
Usually a winter mountain dweller? Well there's a good chance you're also going to love the summer. Imagine waking up to the sun shining, hikes with beautiful views, the smell of a BBQ wafting through the air and glorious days spent relaxing by the lake… it really doesn't get much better than that! Whether you're visiting as a group of friends, a couple or a family there is an abundance of activities for everyone to enjoy here in Portes du Soleil on your summer 2021 holiday in Morzine.
And there's even more good news… @skipassmorzine just announced that this summer the Pleney gondola will open for mountain biking on Friday 11th June (for the weekend), then from Friday 18th June until Sunday 5th September, with an extra bonus weekend from Friday 10th – Sunday 12th September. That's three months of solid Pleney riding announced earlier than ever before!
we have the perfect summer properties to offer
During summer, Morzine is a mecca for its greenery and breathtaking views. There is no better place to connect with nature and enjoy all that the mountains have to offer.
If you choose to stay in one of our chalets located just outside the centre of Morzine, you'll enjoy peaceful surroundings, stunning views and a real "home away from home" vibe. Our chalets all have outdoor hot tubs where you can relax after a wonderful day full of activities in the mountains, as well as large terraces for family dining and long summer evenings.
If you want to be closer to the action then the mountain areas of Morzine-Les Gets and Avoriaz are easily accessible from all of our apartments in Morzine. With a variety of locations available, you can choose to be within 5 minutes walk of the Pleney gondola or the Super-Morzine gondola, or just 20 minutes walk from Lake Montriond. Each apartment boasts either a beautiful decking area or a balcony so you can soak up those rays all day every day or enjoy an evening drink as the sun starts to disappear.
Take a look at all of our properties perfect for your summer 2021 holiday in Morzine here: Morgan Jupe Properties
Once travel starts to resume properly our calendars are going to fill up fast and that's why we advise you to start planning your 2021 summer holiday in Morzine today! And don't forget, if you're worried about travel this summer, our Covid Policy and Flexible Booking Terms allow you to get something booked with confidence!
ready to book your next holiday?
Get in touch with our sales director Jess today on +44 7739 692 908.
Contact Jess by phone, Whatsapp or email and she'll be happy to help organise your next alpine holiday.
Other Blogs That Might Interest You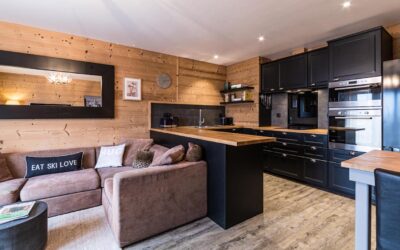 The sun is out, bars and restaurants are open, the lake is warm and the smell of delicious BBQs is wafting through the air here in Morzine. Summer has arrived and after a bit of a rocky year (to say the least), we are more than grateful to be enjoying the mountains...
Stay up to date with our latest news on Facebook, Twitter and Instagram.