What we're most looking forward to about the winter season
We've dusted off our skis, dug out our thermals and the countdown is finally on for the ski season! We've been thinking about all the things we are most excited about for this winter in Morzine and now it simply can't come quickly enough.
Let us share them with you …
living in a winter wonderland
The build-up to Christmas may only occur in December for most people, but every day feels just as magical during winter in Morzine. We can't wait for the sound of snow crunching under our boots as the charming town turns back into the winter wonderland we've been missing.
Nothing beats wandering down the Rue du Bourg feeling Christmas spirit in the air and the twinkling of bright lights catching our eye, as we join the rest of our fellow winter mountain lovers for a Mutzig or two in the famous place we call Robinsons (Robbos).
being on the mountain
Does anything really beat gliding down your favourite piste with your best ski buddies? I think not. Whether you ski or snowboard, love the powder or live for bluebird skies, a day on the mountain is always a day well spent.
If skiing is simply not your thing, then not to worry. With many non-skiing activities available, a day on the mountain can still be something you very much look forward to! From tobogganing or husky riding to winter hikes, you're actually spoilt for choice with many different ways to embrace the snowy mountains.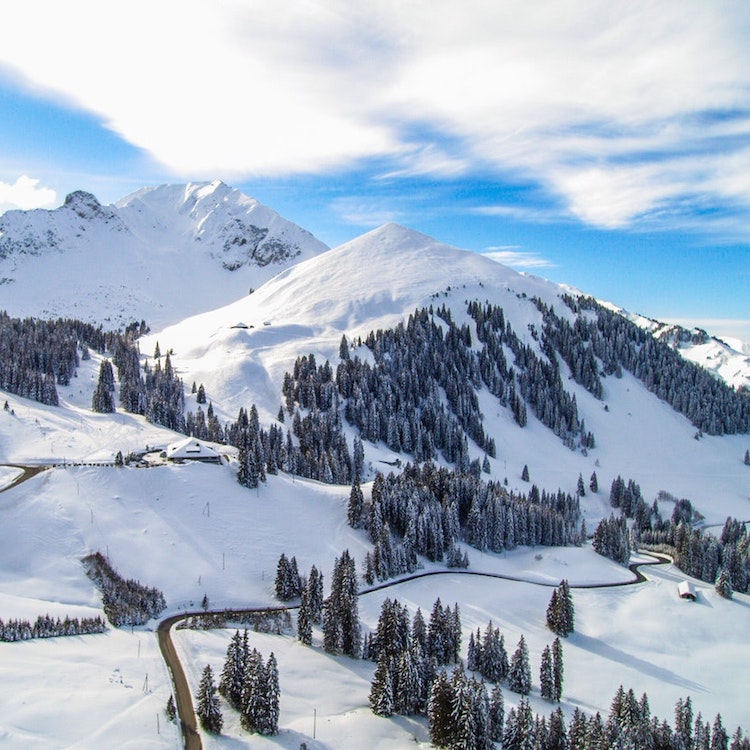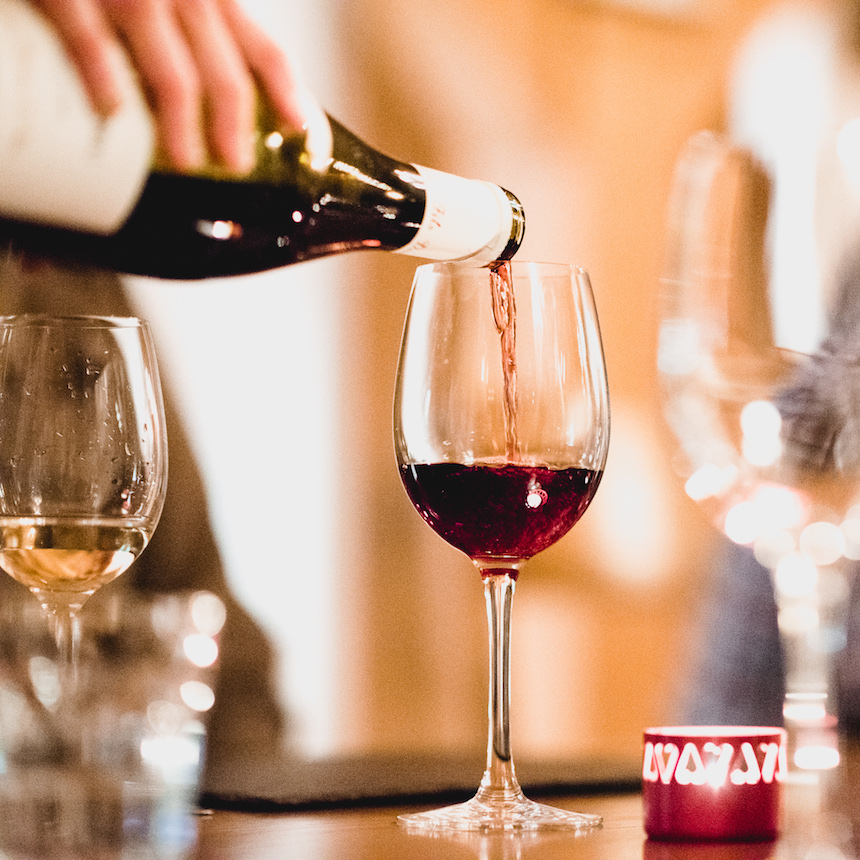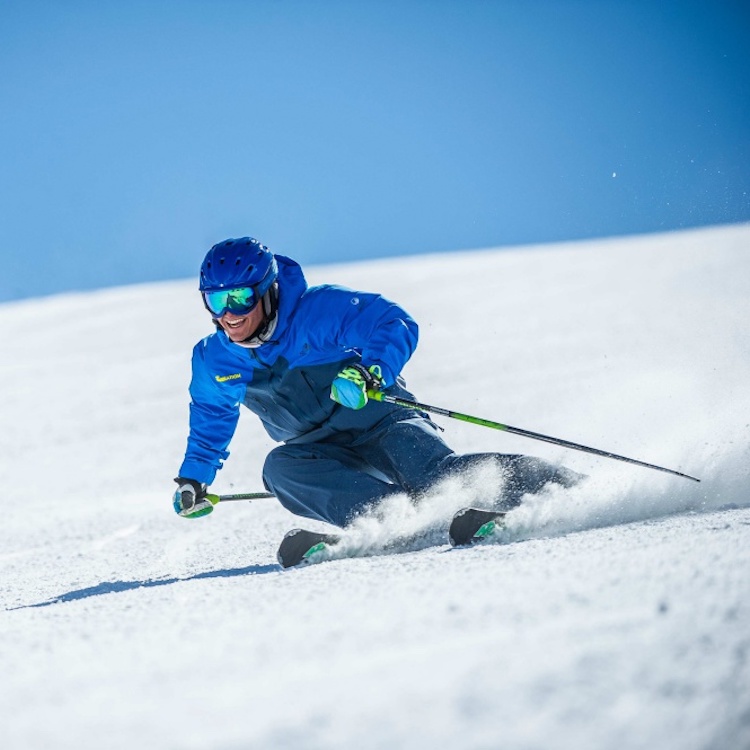 absorbing breathtaking views
It's one thing waking up in your chalet to beautiful views and the smell of freshly baked croissants, but to take your first sip of coffee whilst stepping onto the balcony and breathing in the mountain crisp air … need we go on? It's certainly special.
Another of our favourite views is the first chairlift of the morning. We love to absorb the beautiful scenery with miles of untouched powder whilst planning our skiing agenda for the day ahead. Whether you're skiing or not you will definitely want to visit some of our favourite coffee/lunch stops, where you can take in the scenery on a whole new level. Just let us know upon booking and we can organise a pedestrian pass for those who prefer to keep their feet firmly on the ground.
Around the Portes du Soleil there are many viewpoints that are definitely worth a visit. One in particular is found at the top of the Ranfolly chairlift in Les Gets and overlooks a spectacular mountain. Can you guess what it is? Here's a clue … It's the highest mountain in the Alps.
Don't forget to take your camera to capture these spectacular moments. You never know, you might just win our monthly guest photo competition! 
delicious winter meals
There's something special about a delicious meal when you've been on the mountain all day. It definitely feels well deserved and extra flavourful, that's for sure!
Here at Morgan Jupe we're lucky to have some of the best chefs in the valley on board with us, so you can expect mouthwateringly tasty food every evening.
Before the food is served we love to enjoy a glass of wine by the roaring fire. If you're staying in one of our fully-catered chalets then one of our hosts will make sure your glass is full before bringing over canapés to enjoy before sitting at the table to dine.
If you let us know your preferences prior to your visit, our fantastic chefs will be sure to come up with the goods to tickle your taste buds!
Remember, if you choose one of our luxury B&B chalets, you can opt to have catering on any number of evenings during the week, so you're not tied to staying in each night if you don't want to be.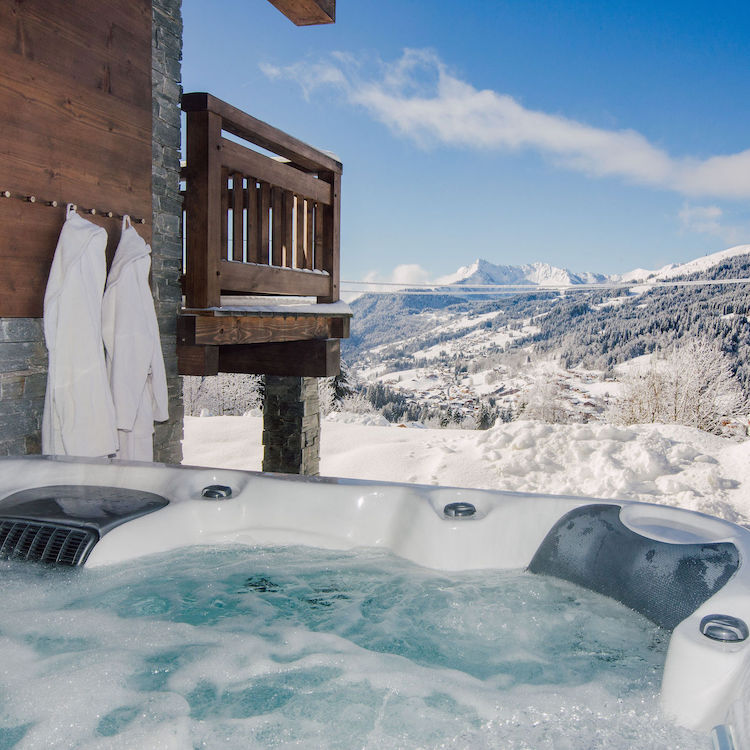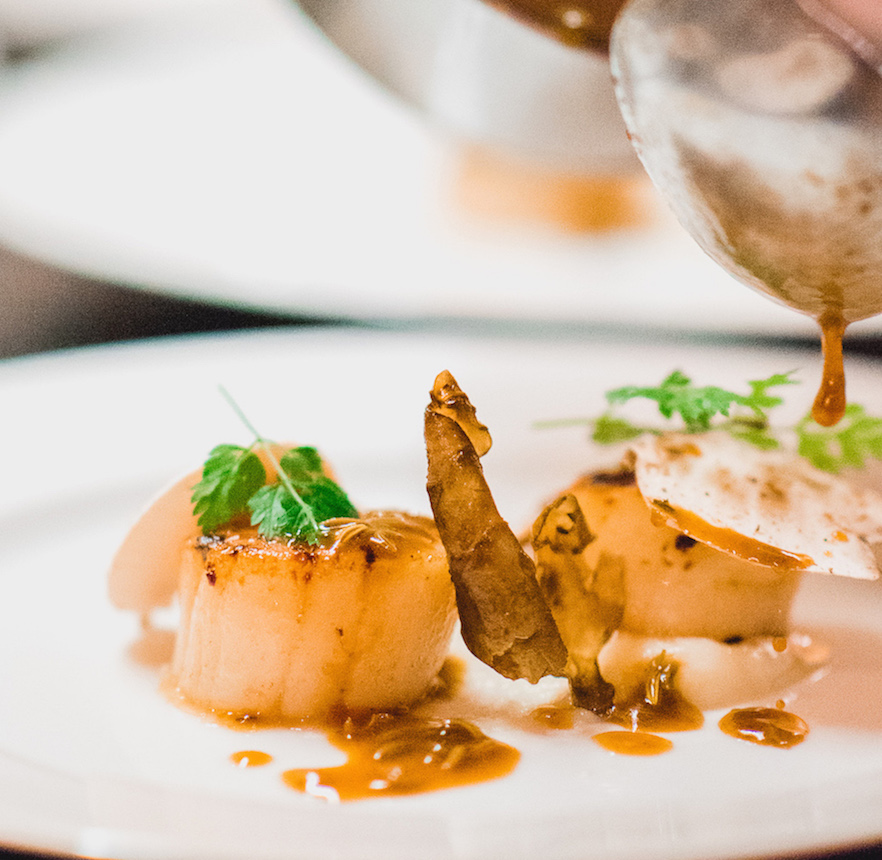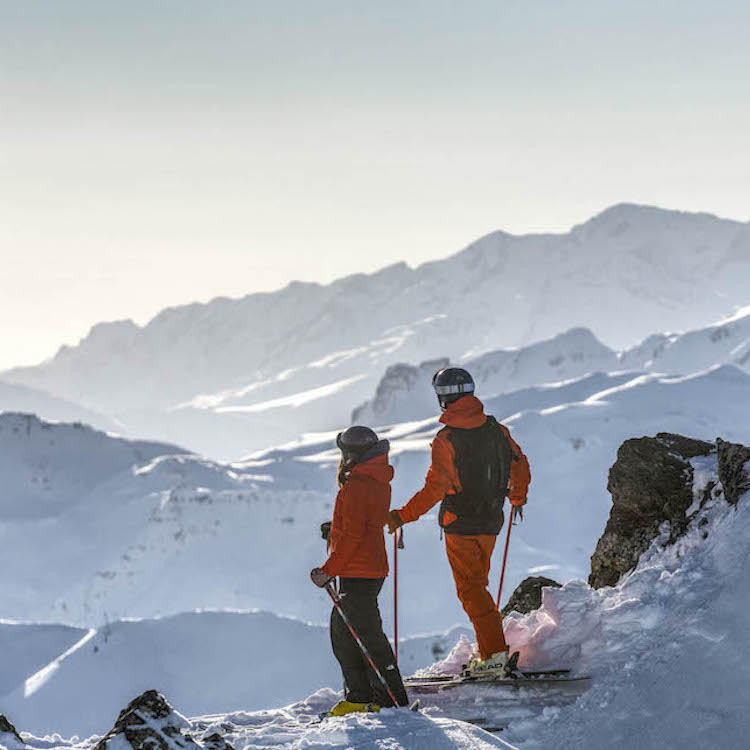 evenings spent in the hot tub
Enjoy a glorious soak in your hot tub in a peaceful environment with epic views. There's no better way to relax with your family or friends than by chilling in the hot tub. Your host will keep the drinks topped up all evening as you reminisce about your day on the mountain. Don't forget to add your swimsuit/swim shorts to your packing list as you definitely don't want to miss out on all the hot tub fun.
Après-ski
What better way to end a ski day than with a few drinks and a boogie? Après generally begins in one of the many bars on the mountain. There are several near the top of the Pleney gondola that get pretty lively by mid-afternoon, or if you are skiing Avoriaz side, there are plenty near the top of the Prodains gondola too.
At the base of the mountain, thirsty skiers and boarders spill off the slopes onto the bustling terrace of Le Tremplin, right next to Le Pleney gondola station. If you fancy wandering closer to town, you'll also find many bars there too. Happy hour is usually from 4pm to 6pm!
One of our favourite places to end the afternoon is Happy Hours Bar which is located at the bottom of the Ardent Telecabine. It is notorious for its live music and DJ sets to satisfy all your après needs! If you do end up here after a day on the slopes we recommend you stay far away from the scary cocktail if you want to make it back for dinner!
Of course, these are just our favourites and there are many other things we're looking forward to about winter in Morzine. We would love to hear yours so why not start getting excited yourself and tag us in your favourite skiing memories on Instagram?
Instagram @morganjupechalets
Facebook @morganjupe
Twitter @morganjupe
ready to book your next holiday?
Get in touch with our sales director Jess today on +44 7739 692 908.
Contact Jess by phone, Whatsapp or email and she'll be happy to help organise your next alpine holiday.
Other Blogs That Might Interest You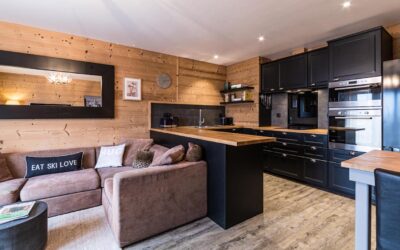 The sun is out, bars and restaurants are open, the lake is warm and the smell of delicious BBQs is wafting through the air here in Morzine. Summer has arrived and after a bit of a rocky year (to say the least), we are more than grateful to be enjoying the mountains...
Stay up to date with our latest news on Facebook, Twitter and Instagram.