What to do in Avoriaz in Summer
Avoriaz is located just above Morzine and is one of our favourite places to visit in summer. If you're staying in one of our chalets of apartments, just look up and you'll spot the uniquely designed buildings that were built to blend in with the cliff.
You can access Avoriaz by driving up or taking the Super Morzine gondola, then the zore chairlift and from there it's just a 30 minute flat walk with beautiful views. There is also the option to drive to the bottom of the Prodains gondola and it will take you all the way up there.
There's lots to do in Avoriaz in summer, so you'll never be stuck for ideas. Read on to find out about some of our favourites…
Hiking In Avoriaz
Whether you fancy a gentle stroll to a stunning waterfall or a bit more of a challenge, this breathtaking area really does have walks for everyone, and what better place to socially distance than in the great outdoors?
Summer Multi Passes will provide you with access to the lifts meaning you can explore more of the high altitude terrain and wonderful views even if it's a particularly warm day!
Take a look at the many signposted walks which border into Switzerland or down the surrounding valleys here.
Walking over to the goat village (Ardent) from Avoriaz is one of our favourite gentle and enjoyable hikes. Simply head over to the Proclou lift and follow signposts.
Visiting the Goat Village in Ardent
A trip to the little village of Lindarets is well worth it. Here you can enjoy a picnic by the river, a hike to the Brochaux waterfall and of course feeding the adorable goats. The goats roam freely on the lower part of town and you can purchase food pellets and feed them yourself.
Golfing in summer in avoriaz
Experience the most stunning alpine vistas from perfectly cut fairways of the Avoriaz golf course and the rest of the Portes du Soleil. Step up your golfing game and experience new challenges which could test even the most seasoned golfers!
The Avoriaz golf course is nestled in a picturesque setting and is a great place to improve your technique or to get involved competitively.
Playing Tennis in Summer in Avoriaz
Why not enjoy a game of tennis for free in Avoriaz with your Summer Multipass. There are 6 outdoor hard courts available, but it's worth noting that prior booking is essential to be sure the court will be free. Good luck! We hope you win.
Mountain Biking in Avoriaz
Over the past 10 years the Portes du Soleil has become 'the' place for downhill and cross country mountain biking. There are hundreds of miles of signposted bike trails and if you wish, you can use the chairlifts to help with the ascent. Start your day of mountain biking from the centre of Avoriaz and maybe even venture over the Swiss border.
Restaurants & Bars
There's a wide range of restaurants in Avoriaz to suit all tastes which makes it the perfect place to enjoy a spot of lunch in the sun. If you walk down the main high street you'll instantly notice the delicious smell of freshly baked pizza wafting through the air.
You'll also see that there are a number of decking areas which are the ideal sun trap to enjoy an Aperol Spritz or another drink that tickles your fancy. Sounds like the dreamiest of afternoons if you ask us!
These are just some of our favourite activities to enjoy in Avoriaz in summer. If you'd like to discover more than feel free to just ask upon booking your accommodation with us!
ready to book your next holiday?
Get in touch with our sales director Jess today on +44 7739 692 908.
Contact Jess by phone, Whatsapp or email and she'll be happy to help organise your next alpine holiday.
Other Blogs That Might Interest You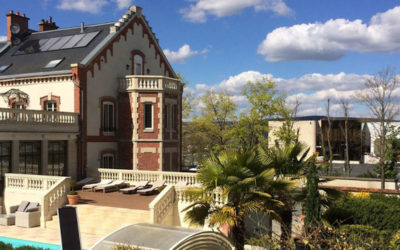 You may have read our blog about the best tips and benefits of driving to Morzine from the UK. But now you've made it to Calais, why not extend your holiday a little further? After all, you are already driving through one of the most beautiful parts of Europe, so...
Stay up to date with our latest news on Facebook, Twitter and Instagram.